Flight misses runway and lands on grass at Bengaluru's Kempegowda International Airport
Severe fog conditions followed by poor visibility reportedly led to a flight veering off the runway at Bangaluru's Kempegowda International Airport.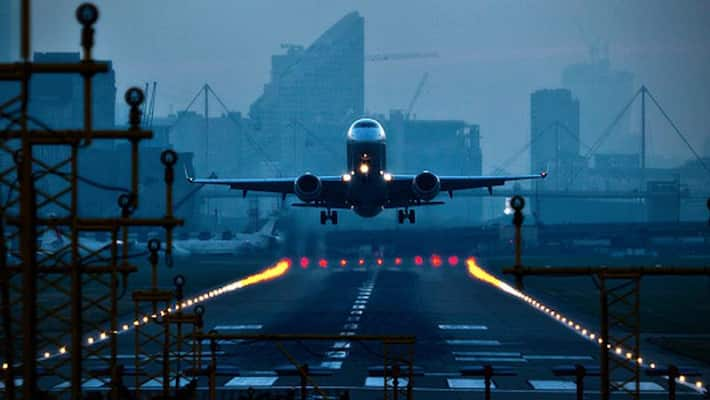 Bengaluru: In a near mishap, a GoAir flight arriving in Bengaluru from Nagpur landed just off the runway at the Kempegowda International Airport on Monday. The flight immediately took off again and landed on the runway in its second attempt.
Flight G811 flight departed early Monday (November 14) morning from Nagpur, and was set to reach Bengaluru at 7.15 am. Preliminary reports suggest that severe fog conditions in Bengaluru resulted in poor visibility, which led to the incident. 
Passengers and crew on board did not report any serious injuries.
The DGCA has launched an inquiry into the matter.
GoAir has not responded to the incident. According to reports, the entire crew has been grounded.
Fog conditions often affect flights scheduled at Bengaluru Airport between November and February.
In July, an Air India Express flight travelling from Delhi to Mangaluru veered off the taxiway and skid onto a patch of grass and mud at Mangalore International Airport. All 183 passengers and six crew members aboard the plane were safe. 
Last Updated Nov 14, 2019, 7:33 PM IST