Farmers to take out protest; avoid these roads today in Bengaluru
The call given by Bharatiya Kisan Union to Karnataka farmers to protest new amendments related to agriculture by the Central government may result in choking up of traffic in Bengaluru's Central Business District area. Hence motorists are advised to avoid several routes in the city. Over 700 police personnel have been deployed to control traffic.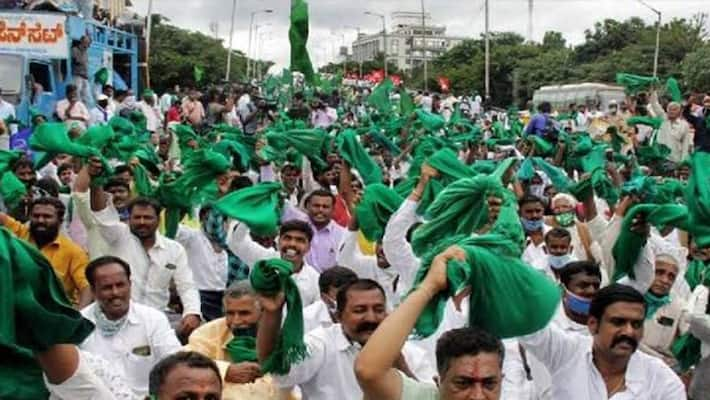 Motorists and office goers in Bengaluru are likely to witness traffic congestion in core areas and national highways as farmer leaders attached to Bharatiya Kisan Union have called for a bandh.
Thousands of farmers already blocked Peenya Tumakuru Road which is a part of National Highway-4
Similarly, traffic may be disturbed at Mysuru Bank Circle, Majestic, KR Circle, Town Hall, Corporation Circle and Nrupatunga Road.
Also read:  Farmer protests: Railways cancels 14 pairs of Punjab-bound trains
Farmer leaders Kodihalli Chandrasekhar and Kuruburu Shanthakumar had asked the state government to exert pressure on the Union Government to withdraw new amendments to the APMC Act.
Apart from these roads, farmers also may block Hosur Road, Kanakapura Road, Mysuru Road, and Hosakote Road.
 
Last Updated Sep 25, 2020, 10:47 AM IST