Fact Check: Is religion-based mapping of COVID-19 patients being planned in India?
Fake news is being circulated on various platforms claiming religion-based mapping is being planned in order to identify COVID-19 hotspots in the country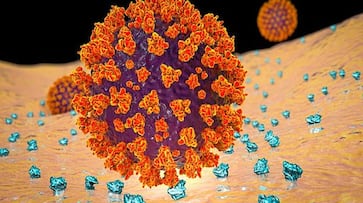 New Delhi: A post has been doing the rounds on social media claiming that the Centre is mulling a religion-based mapping of COVID-19 patients.
Responding to a query on several media reports indicating religion-based mapping of the disease, Joint Secretary, Health, Lav Agarwal said, "Any news which says this (religion-based mapping) is incorrect. It is very irresponsible news; the Supreme Court has already said that no fake news should be published, and news should be published after checking facts. We (through the news) should not spread fear. We should fight this disease with unity. I request that nobody should encourage non-factual news."
PIB Fact Check took to Twitter to state, "Myth: @TheAsianAgeNews  reports Centre is "mulling" a religion-based mapping to identify #COVID19India hotspots
Reality: The claim is incorrect. Spokesperson @MoHFW_INDIA has termed it irresponsible.
Agarwal insisted that the spread of COVID-19 has nothing to do with race, religion and area, and instead the viral infection spreads when people do not follow dos and don'ts and also do not take requisite precautions to protect them against the disease. "It is important for us through the media to talk to everybody and explain to them what dos and don'ts they have to follow," he added.
COVID-19 update:
The total number of confirmed coronavirus cases in India crossed 70,000 with nearly 2,300 dead, at a time when the country is trying to formulate a plan to reopen the economy. India added 3,604 new COVID-19 cases over 24 hours, according to the Union Health Ministry on May 12. The total number of cases in India stands at 70,756. This includes 22,455 people who've recovered and 2,293 deaths.
Last Updated May 12, 2020, 2:12 PM IST