Even as Bloomsbury withdraws from publishing book on Delhi riots, authors underline their 'right to write'
Though it appeared to be a setback, the decision to withdraw from the publication of Delhi riots 2020 has not impacted its authors negatively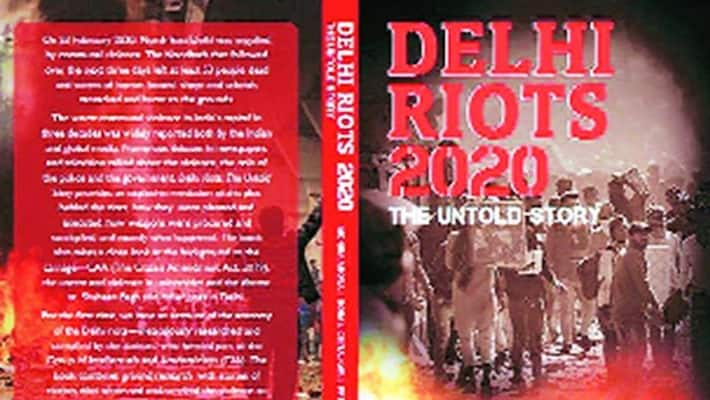 Bengaluru: All hell broke loose when Bloomsbury India decided to withdraw from the publication of Delhi riots 2020 in the last minute. 
The book is authored by advocate Monika Arora and Delhi University teachers Sonali Chitlakar and Prerna Mehrotra.
 
Many have criticised the move to withdraw from the publication in the last minute.
Republic TV quoted Arora as saying, "We don't know what happened, they (Bloomsbury India) had approved the final draft, they sent us 100 books which we could send for review. We planned a book launch on Saturday at 4 pm but at 3:30pm we get a call from Bloomsbury India telling us they are withdrawing from our work. They said Bloomsbury UK is pressuring them for withdrawing the book. they said that people have tagged Bloomsbury UK (on twitter) and told them to withdraw from the book." 
She further added, "I asked them (Bloomsbury India) who are these people creating pressure they said they are jokers who are tweeting and tagging Bloomsbury UK and without even reading the book they are saying withdraw it. Bloomsbury India is not naming people but this lobby is coming out tweeting and admitting that yes we did it, they are rejoicing, they are sharing champagne. They are rejoicing and tweeting that yes we did it."
She also lamented that they are being deserted in their own country: 
"We till date have not received a single line email from Bloomsbury India saying that we are withdrawing from your book and I am surprised how are we being deserted here in India this would not have been the case in any other western country."
Even though the withdrawal has taken place, the writers reiterate they have the right to write.
"We writers have the right to write. They call us rightist, I don't know what is rightist? I know what is leftist but I don't know what is rightist. On the basis of the similar report, we have written this book of Delhi riots 2020: The Untold Story. Bloomsbury India says they standby the book but suddenly international pressure, this lobby wants this book to be aborted."
What makes matters worse is how the same publication company went ahead and published a book on Shaheen Bagh at the same time! 
 
Last Updated Aug 25, 2020, 2:19 PM IST