Engineering student in Bengaluru commits suicide, batchmates accuse college of harrasment
An engineering student in Bengaluru, Harsha, committed suicide by jumping off the seventh floor of Amrita College of Engineering. His batchmates blame the college for his extreme step as authorities threatened to suspend him.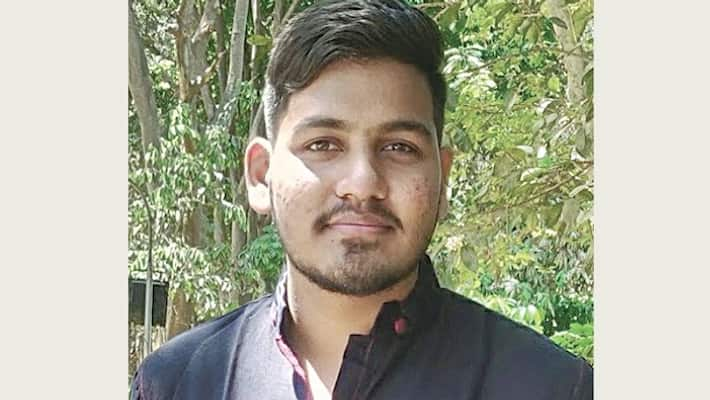 Bengaluru: Harsha, an engineering student jumped off the seventh floor of Amrita College of Engineering in Bengaluru. His batchmates allege that college authorities harassed him and even threatened to suspend him. 
The college authorities moved Harsha's body and even wiped the blood stains before the police could reach the spot. The principal and college authorities have been booked. 
Harsha's batchmates staged protests and were seated on the cemented path leading to two buildings while some were standing around the same area. The protesting students alleged that college authorities rusticated Harsha for no fault of his, after days of harassment. 
They alleged that the college's disciplinary action committee wanted Harsha to 'confess' his involvement in an incident of vandalism that took place in the college. However, another student confessed that Harsha was not involved in the incident. 
The students said that so far the college authorities had already rusticated 15 students across batches and another 45 were suspended for the same act.
The incident of vandalism included breaking of windscreens and windows of six college-owned buses. A group of students had allegedly carried out the act after repeated complaints on the lack of decent food and sufficient water at the hostel were not acknowledged. 
The college is one of the many institutions run by Amrita Vishwa Vidyapeetham under Kerala-based spiritual leader Amritanandamayi. 
The college in Bengaluru has 2,000-plus students primarily in BTech and around 200 from MTech and MBA courses.  
 
Last Updated Oct 23, 2019, 11:08 AM IST