End of days for Bengaluru municipality: Govt tells court notices will be issued for poor garbage management
The Karnataka government on Friday has stated in the high court that it will soon issue a show-cause notice to Bruhat Bengaluru Mahanagara Palike (BBMP) for failing to follow court direction in dealing with solid waste management.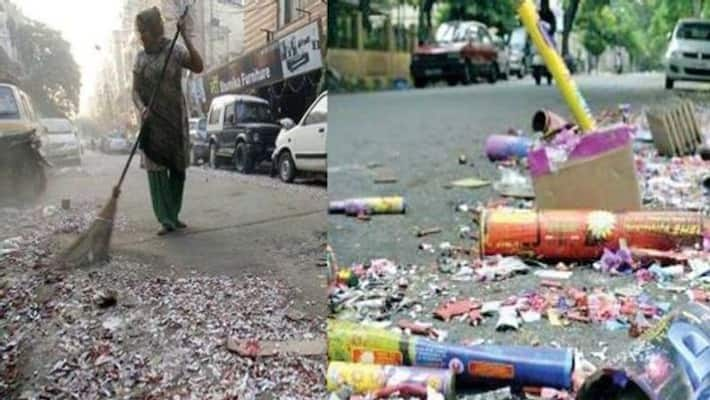 Bengaluru: The Karnataka government is likely to send a show-cause notice to Bruhat Bengaluru Mahanagara Palike (BBMP) asking, "Why should you not be dissolved for incompetence in discharging your duties and non-compliance of several directions of the court, particularly in the case of solid waste management."
Prabhuling K Navadgi, Advocate General, Government of Karnataka, is said to have made this submission before the judges of the Karnataka high court on Friday as the BBMP failed in dealing with solid waste management issues.
The submission was made before a division bench of Chief Justice Abhay Shreeniwas Oka and Justice Ashok S Kinagi.
The Bench, in its observation, stated that in 13 months, 9,188 building plans have been sanctioned, but the estimation of solid waste to be generated after the construction of the buildings was not taken into account in the state's policy. "Therefore, the state should take note of Section 99 of the Karnataka Municipal Corporations Act for violation of environment clearance and non-compliance of the court's orders."
The Bench has directed the BBMP to comply with the 2016 solid waste management rules and file a compliance affidavit in 15 days. It also directed Karnataka State Pollution Control Board (KSPCB) to inform about what action has been taken against the BBMP.
In its observation, the Bench felt the Palike did not have an authorisation from the pollution board for dumping waste in Bellahalli quarry/landfill site from January 1, 2016, to September 30, 2019 and "the consequences are clear".
Following this tirade against the BBMP, MP Rajeev Chandrashekhar took to Twitter to express his opinion.

The Rajya Sabha MP has also pitched for dissolving the Palike.
Last Updated Mar 7, 2020, 7:13 PM IST