Election Commission squad seizes 21 tonnes of onion in Tamil Nadu
Ahead of local body elections in Tamil Nadu, election flying squad seized 21 tonnes of onion from a vehicle which was transporting the vegetable from Maharashtra to a trader in Nagapattinam district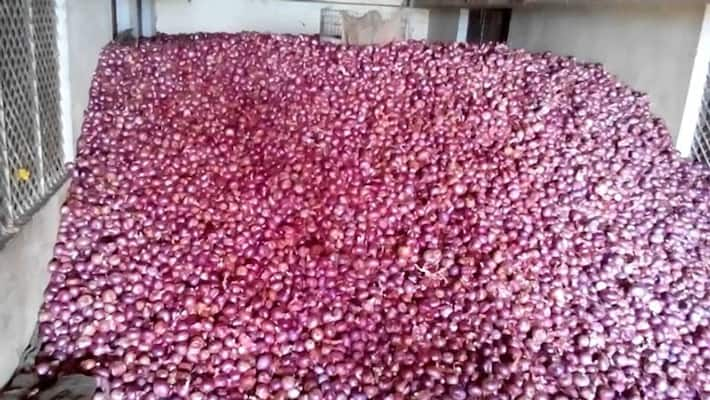 Nagapattinam (Tamil Nadu): After a three-year delay in local body elections in Tamil Nadu, the Election Commission in the state announced that polls will be held in two phases, on December 27 and 30. Citing administrative reasons, state Election Commissioner R Palaniswamy said elections would be held for only the rural bodies, while the notification for the urban body polls will be released later.
In the first phase, areas covering 156 panchayat unions will go to polls. The second phase will see elections in areas covering 158 panchayat unions.
We have witnessed voters being lured by mixer-grinders, fans, pressure cookers, cattle, livestock etc in Tamil Nadu. While, liquor and cash are seized during elections in other states, this time with prices of onions skyrocketing voters were being lured with the costly vegetable in Tamil Nadu's Sirkazhi.
Election flying squad officials on Sunday seized 21 tonnes of onion from a vehicle near Sirkazhi in the district. The official seized tonnes of onions during the vehicle check that was being carried out at a checkpost. The election flying squad was out to monitor large scale movement of cash and other articles in the district ahead of the local body polls scheduled to be held on December 27 in the state.
The onions being transported from Maharashtra to a trader in the district was seized as the lorry driver could not produce supporting documents. The vehicle was later handed over to the police. Police are questioning the lorry driver.
With PTI Inputs
Last Updated Dec 23, 2019, 12:32 PM IST