Education to be made accessible, affordable: Prakash Javadekar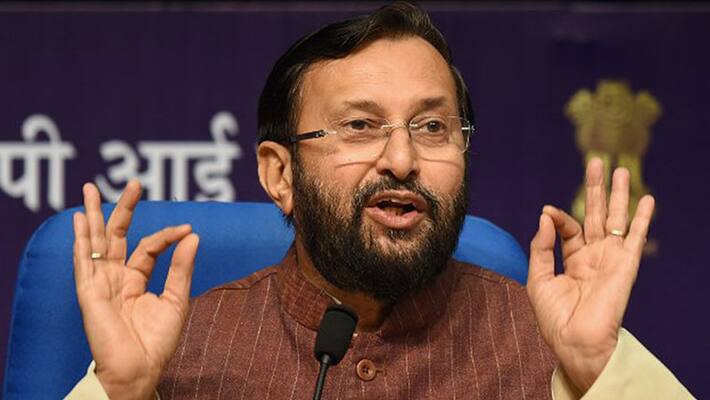 Union HRD minister Prakash Javadekar yesterday said that views of all ideological sections are needed for the formulation of a New Education Policy (NEP) even as he emphasised on encouraging research and innovation for sustainable development.
He was speaking at an event organised by RSS linked body Bharatiya Shikshan Mandal (BSM) and pro-BJP think tank Bharat Niti here on issues related to NEP where several speakers pitched for encouraging Sanskrit.
The HRD Minister shared his vision of education should be accessible, affordable, high quality and encouraging research and innovation.
"We need views from all ideologies. We need each and every suggestion because I believe education is a national mission to take the country ahead," Javadekar said.
Javadekar said there was even speculation even over his attending the event, and there were news reports about it. He, however, added that in a democracy different views could exist.
 "I was invited here so I came, if others invite me I will also go there," the new HRD minister said.
After all, what we need is good education which can provide a strong foundation for life, he said adding that "this is not at all a BJP-Congress issue."
The HRD minister's remarks come in the backdrop of the various allegations of saffronisation that have been hurled against the Centre by rival parties ever since the BJP led government came to power.
BJP General Secretary Muralidhar Rao, Mukul Kanitkar of BSM and former NCERT Director J S Rajput spoke about reviving Sanskrit and spoke on issues like encouraging regional languages, getting out of "colonial hangover" and ensuring that India becomes a 'VishwaGuru' (World leader).
In his speech, Rajput, who was a member of the HRD, appointed committee on the evolution of NEP, which spoke about the importance of Sanskrit and said former PM Jawaharlal Nehru too has stressed about it in his book 'Discovery of India'.
Last Updated Mar 31, 2018, 6:58 PM IST