Eastern Railways build luxurious lounge for commuters at Kolkata railway station
The Kolkata station was renovated during the lockdown. This time, the Eastern Railways has constructed a sophisticated lounge in the station premises, covering an area of about 5,000 square feet. This lounge will give many benefits to the passengers. The lounge can be rented on an hourly basis.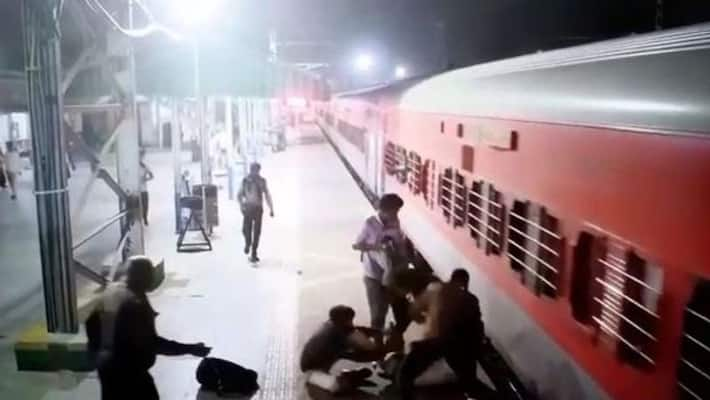 The Kolkata station was renovated during the lockdown. Trains from different parts of the country leave from this station in North Kolkata. Although there was an international communication system, there was a lack of comfort for the passengers at Kolkata Railway station. There was no proper infrastructure in the railway station.
According to Eastern Railways, the station has been renovated. Trains like Haldibari Super-Fast Express, Hazarduari Express and Jammu-Tawi Express also depart from Kolkata station. Many trains to Ajmer, Agra Cantonment, Lalkuan (Nainital), Ahmedabad, and Patna depart from this railway station.
Also read: West Bengal: TMC MP and actress Nusrat Jahan files complaint for use of her photo in dating app
The Kolkata Railway station never had all the required facilities for the passengers. To meet that problem, a sophisticated lounge covering an area of about 5,000 square feet has been set up on the station premises during the lockdown period.
The Eastern Railways has arranged a separate baby feeding room at the railway station. The new lounge has a small library and a special 'Kids Zone' for children. There, children will be able to choose play materials of their choice.
Also read: Tollywood actress Manali Dey, director Abhimanyu Mukherjee get married
According to railway sources, the new executive lounge has 56 reclining sofas (can be used as beds if needed) and the cafeteria has 56 seats. Passengers can rent the lounge on an hourly basis. In addition, the lounge will have a modern toilet, fish spa, and saloon. Cloakrooms can also be rented to keep things safe.
A variety of food and drinks will be available in the cafeteria decorated in the style of a railway room. Special kit of soap, shampoo, toothbrush, toothpaste will be available for Rs 50 in the washroom. There are also massage chairs for passengers.
Railway officials claim that the new system will make rail travel more attractive to passengers. Those who regularly travel for business needs will also be able to relax in a luxurious lounge instead of renting a hotel. When the COVID situation will be over, the train services will resume. In that case, the demand for lounge will also increase.
In this context, a railway official said, the lounge has been built in partnership with a private company at a cost of around Rs 60 lakh. Everyone is waiting for the train services to resume in Kolkata.
 
Last Updated Sep 23, 2020, 3:30 PM IST