Dr Arti Lalchandani in trouble for spreading hate; Supreme Court advocate files complaint
After being caught for hate and bigotry against Muslims and UP CM Yogi Adityanath, a complaint has been filed against Dr Arti Lalchanandani by Supreme Court advocate.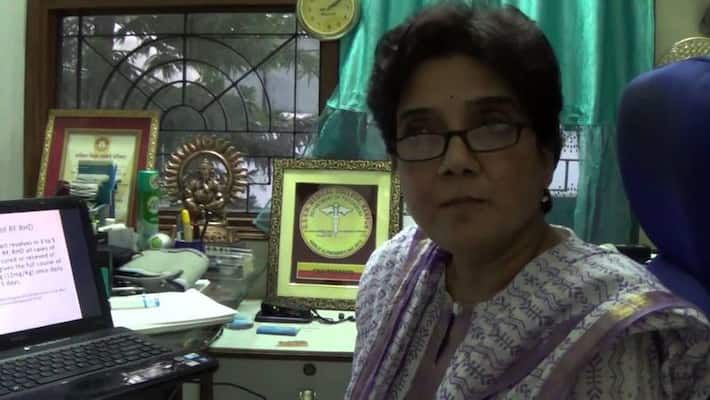 After terming COVID-19 Muslim patients as 'terrorists', and expressing her desire to kill them by throwing them into the jungles and dungeon, Dr Arti Lalchandani, principal of Kanpur Medical College, has become a subject of global outrage. 
Following this, a Supreme Court advocate Ali Zaidi has filed a complaint with Kanpur Law and Order Police.
The advocate is reportedly contemplating filing a case under section 156(3) and has also approached State Medical Council to initiate action. 
Also watch: 'Muslim COVID-19 patients should be killed': Dr Arti Lalchandani accepts making statement
Tabiligh Jamatis Spitting case: Is this a conspiracy theory by Dr Lalchandani?
Now the needle of suspicion points to Dr Arti as she is the one who alleged that Jamaat members from Nizamuddin Markaz were spitting on doctors while they were being taken in buses for testing. 
In the recent video clip, Dr Arti can be heard saying, "They (Tablighis) are terrorists and we are giving VIP treatment to them. Because of these 30 crore people, 100 crore people are suffering. There is a financial emergency in the country only because of them." 
Dr Arti even apologised, but many Hindus and other community members say "such dividers should be punished".
Last Updated Jun 3, 2020, 9:54 AM IST