NGT issued a notice to Sri Sri Ravi Shankar for blaming the Centre and the panel for damaging Yamuna
AOL organisers say NGT and DDA gave them the permission, they should pay the fine
DDA now says AOL has not violated any permissions given by them
An expert committee after assessing the site had told the NGT that a whopping Rs 42.02 crore would be required to restore the floodplains which was ravaged due to the cultural extravaganza in 2016. Now a report says that the Delhi Development Authority did not find anything wrong after the Art of Living festival was held there.
A report in Hindustan Times on Friday talks of how the Delhi Development Authority(DDA) has answered the National Green Tribunal (NGT) concerns and said that unlike what is being said, they did not find 'anything wrong' with the Yamuna floodplains. Previously, the NGT issued a notice to spiritual figure Sri Sri Ravi Shankar on a contempt plea against him for blaming the Centre and the panel for damaging Yamuna floodplains by allowing his NGO's cultural extravaganza held there.
AOL's World Cultural Festival was held on the Yamuna floodplains from March 11-13, 2016, to celebrate 35 years of its service. In a statement published on the AOL's website, Ravi Shankar had blamed the government and the NGT for permitting AOL to hold the function and said his foundation had obtained all necessary permissions, including from the green panel, and the event could have been stopped in the beginning itself if the river was so "fragile and pure".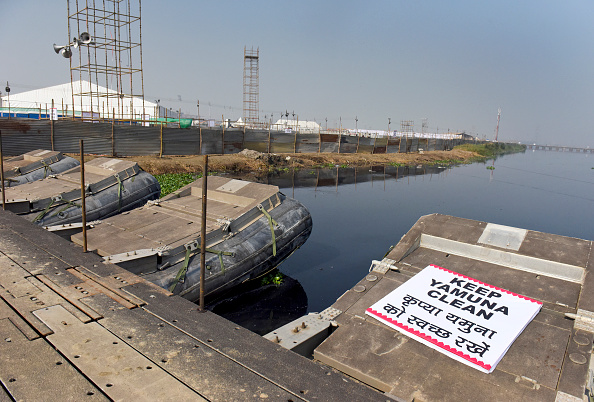 In its defence to the NGT, the event organisers had submitted that they had conducted it in strict adherence to the NGT direction, and they had not done any construction or concretisation at the World Culture festival site. They also used only eco-friendly material like wood, mud, cloth, and scaffolding towards building a temporary stage for the event. These were the conditions placed before the event organisers when they sought permission.
The AOL event organisers had insisted that they did not block any river channel of Yamuna by throwing any debris into it. However, Prof A K Gosain of IIT-Delhi, one of the members of the earlier inspection team, in February before the event began, in his report, said the construction and preparations for the event were carried out in violation of the NGT's directions regarding the Yamuna flood plains.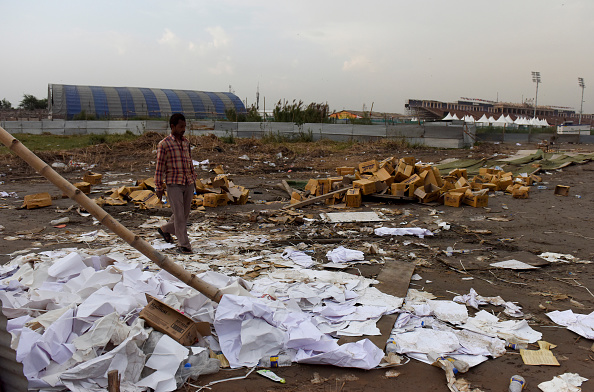 Now the DDA says that AOL was given the permission to hold the event based on the proposal submitted by the NGO organising it and so they should not be held responsible. But the NGT is not willing to buy what the DDA is saying and said they should have been more responsible while giving permission in the first place.
So now the question arises, after all this back and forth and blame game who is to blame for the mess the river is in? Not AOL? Not DDA? Not NGT?  
with PTI inputs