DART successfully develops India's first medicine to treat Duchenne Muscular Dystrophy
Dystrophy Annihilation Research Trust (DART) gets Drug Controller General of India – CDSCO Clinical Trials approval for India's 1st personalized genetic intervention drug developed for Duchenne Muscular Dystrophy.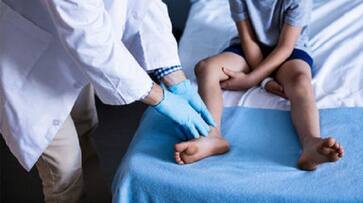 Bengaluru: Dystrophy Annihilation Research Trust (DART) has successfully developed India's 1st personalized medicine for Duchenne Muscular Dystrophy (DMD) using Antisense Oligonucleotides (AO) based exon skipping technology.
The Drug Controller General of India (DCGI) - CDSCO, Ministry of Health and Family Welfare granted permission to initiate human clinical trials after DART submitted results generated from preclinical studies, demonstrating safety. Human clinical trials are scheduled to start across India in 2021.
Announcing this milestone approval, Ravdeep Singh Anand, founder president said, "We are proud to announce that this is India's first personalized Genetic Intervention to treat DMD. Thanks to all the support we have received from Parents, Scientists and researchers not only from India but from around the world and a special gratitude of support for the state and Central government funding agencies and regulatory."
 
Dr. Arun Shastry, the chief scientific officer said, "Apart from parents funded support, government funding agencies like KBITS-GOK, DBT-BIRAC, ICMR and DST-SERB have been instrumental in this research and development. The proactive support and guidance from CDSCO have enabled approvals to this project. Our R&D and Manufacturing teams worked tirelessly to deploy our proprietary technologies towards this platform. This is a true 'Make in INDIA' initiative leading to 'Atmanirbhar Bharat'."
Speaking about DART's prowess, Movin Anand, managing trustee said, "The support that we have received not only from parents but also schools and colleges has enabled DART to successfully achieve this milestone. We have created awareness through our outreach programs that have kept us moving through the difficult times. Finally, the efforts are bearing fruit."
DART is planning to conduct extensive multi center clinical trials, across INDIA in 9 different hospitals.
To know more about Dystrophy Annihilation Research Trust you can visit www.dartindia.in.
Last Updated Sep 22, 2020, 5:00 PM IST