Cyclone Nisarga to make landfall at Alibaug near Mumbai in afternoon, NDRF teams on high alert
It will cross North Maharashtra and the adjoining South Gujarat coast between Harihareshwar and Daman, close to Alibaug of Maharashtra during Wednesday afternoon, with a maximum sustained wind speed of 100 to 110 kmph, the IMD said in a release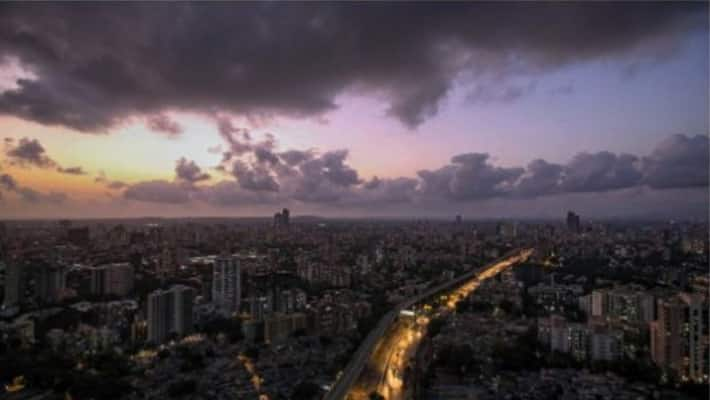 Mumbai: Cyclone Nisarga is approaching the north coast of Maharashtra with a speed of 11 kilometers per hour, according to the India Meteorological Department (IMD) on Wednesday.
Nisarga is likely to intensify into a "severe cyclonic storm" with heavy rainfall and wind speeds of 110 km per hour over the next 12 hours. Over 10,000 people, including some coronavirus patients, have been moved to safer locations. 
Mumbai, the city worst affected by the coronavirus outbreak with over 41,000 cases so far, its suburbs and neighbouring districts are on high alert. Prohibitory orders have been placed in Mumbai, banning movement of people along the coast.
Prime Minister Narendra Modi spoke to the chief ministers of Maharashtra and Gujarat and the administrator of Daman and Diu, Dadra and Nagar Haveli and assured all possible support.
No one is allowed to come out in public places like beaches, parks and promenades along the Mumbai coastline as Cyclone Nisarga is forecast to make landfall around noon on Wednesday, the police said in a late night order. 
Thousands of people were evacuated in low lying areas of Maharashtra and Gujarat ahead of Cyclone Nisarga that is expected to hit the country's western coast on Wednesday afternoon.
Mumbai and its metropolitan areas received rains since evening on Tuesday, which intensified later in the night. 
The India Meteorological Department (IMD) has forecast moderate rainfall in most parts of the metropolis and heavy to very heavy rainfall in isolated places over the next 24 hours.
Nearly 43,000 people living near the coastline in Gujarat''s Valsad and Navsari districts have so far been shifted to safer places as the state prepares to face the approaching cyclonic storm ''Nisarga'', officials said on Wednesday.
As many as 13 teams of the National Disaster Response Force (NDRF) and six teams of the State Disaster Response Force (SDRF) have been deployed at different locations, the state government said in a release.
Five more teams of NDRF have also been called in, the government said.
Valsad Collector R R Raval said, "We have shifted nearly 32,000 people living close to the seashore to temporary shelters. The weather is cloudy at present, but winds have not started yet."
Besides, some 11,000 people have been evacuated from different villages of Navsari district ahead of the cyclone, another official said.
The India Meteorological Department (IMD) has indicated that the cyclone may not make a landfall on the Gujarat coast.
However, it will make an impact in the form of gusty winds coupled with heavy rainfall in the state's coastal belt.
According to the IMD, the cyclonic storm Nisarga over East Central Arabian Sea is currently around 460 km away from Surat and it will turn into a "severe cyclonic storm".
 
Last Updated Jun 3, 2020, 11:28 AM IST