Cringe-worthy: Kejriwal croaks out a tune for Punjabis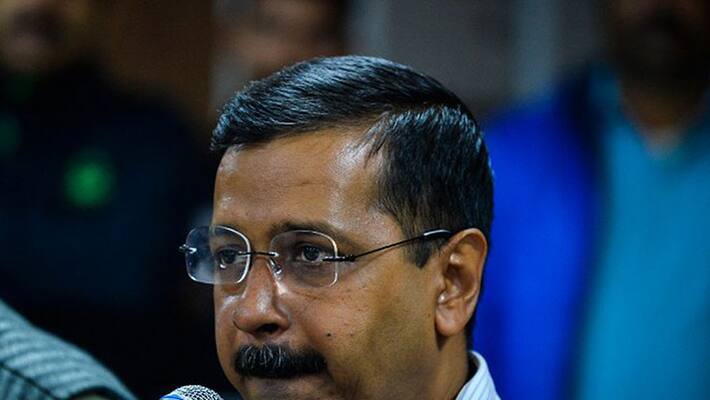 Elections are due in the state of Punjab in 2017 and the Aam Aadmi Party is going all out in a bid to woo Punjabis, who have not been very receptive to the AAP's tunes for far. Part of their strategy seems to be a strong belief in the old 'street theatre' method of sharing information - with song and dance.
While we highly await the dance, we do have the singing already. The opener was Kumar Vishwas, who began the concert via his 'Ek Nasha: Nashe ke Khilaf'. Now we seem to have the main act - Delhi CM Arvind Kejriwal himself.
Sitting on a chair with some soothing green leaves waving the background, the CM put his unique voice to 'Aa Chal Ke Tujhe Mai Le Ke Chalu', the immortal ballad by Kishore Kumar from the movie Door Gagan Ki Chhaon Mein (1964). Of course, Kejriwal's version comes with a few changes. To begin with Kejriwal promises to take the dreamers who follow him into a world 'without corruption' where 'AAP Ka Raj' will 'Chale'.
In case you missed it, this is what is commonly called a smart pun.
This is not the first time they had done this. Most famously, Kejriwal burst into a warbled version of a Manna De song at his swearing-in speech in 2013. (He was nursing a sore throat at the time). Time will tell if Kejriwal's latest strain will pass down the generations. For now all that is needed a few votes for the AAP party come 2017.
Here is the song -
Last Updated Mar 31, 2018, 6:50 PM IST