COVID-19 in UP: CM Yogi Adityanath calls for safely holding various competitive and entrance exams
With COVID-19 situation worsening in UP, CM Yogi Adityanath called for a high-level meeting at his residence. In the meeting, he issued orders to safely hold various competitive and entrance exams in the state. He also emphasised to advertise the state's E-Sanjeevni facility so that maximum people in the state can afford doctor's consultation while being at their homes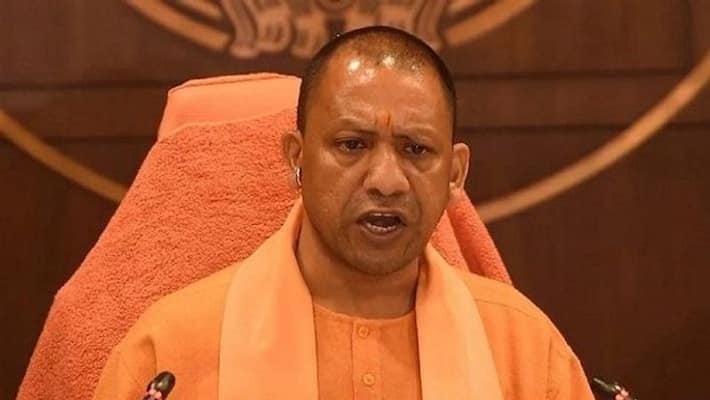 Lucknow: Even after a lot of efforts, the spread of coronavirus infection in not being curtailed in Uttar Pradesh.  Now, the Yogi Adityanath-led government in the state is focusing its attention on the proposed exams in the state. CM Yogi Adityanath after taking stock of the situation has given clear directions that during the various competitive and entrance exams in the state, there should not be crowding anywhere in the state. To stop the spread of coronavirus, all the necessary precautions should be taken care off, the CM said.
In a high-level meeting at his residence, the CM said that there should be examination centers across as many districts in the state for various competitive and entrance exams. The protocols issued by the health department should be strictly followed at the exam centers. The CM has laid special emphasis on Lucknow and Kanpur. He has said that the state should conduct COVID-19 tests to his full capacity. The COVID-19 patients who are in home isolation should be constantly in touch via the CM helpline so that they can be looked after closely.
The CM has also said to advertise the state's E-Sanjeevni facility so that maximum people in the state can afford doctor's consultation while being at their homes. There have also been orders for an audit of all the COVID-19 related deaths in all the districts of the state. Amid this, the Additional Chief Secretary Revenue, Renuka Kumar has said that relief materials is being supplied to the flood affected areas of the state.
Principal Secretary (Animal Husbandry) Bhuvnesh Kumar said that starting 18 August, a 45-day long animal vaccination drive will be undertaken in the state.
Medical Education Minister Suresh Khanna, Infrastructure and Industrial Development Commissioner Alok Tandon, Agriculture Production Commissioner Alok Sinha, Additional Chief Secretary Finance Sanjeev Mittal, Additional Chief Secretary Home, and Information Avnish Kumar Awasthi and Director General of Police Hitesh Chandra Awasthi were present in the meeting with the CM.
Last Updated Aug 17, 2020, 3:45 PM IST