COVID-19: Yamaraj warns bikers at Karnataka's Koppal, tightens noose around their necks
Since many motorists refuse to budge and follow the lockdown, Yamaraj, with his assistant, has landed on the streets of Koppal in Karnataka to teach bikers a lesson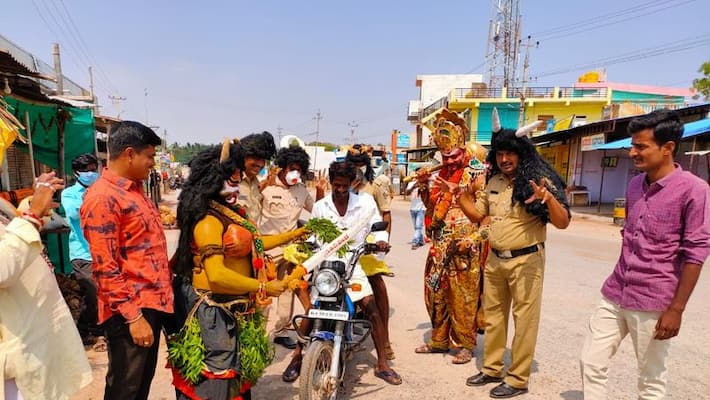 Koppal: To teach unruly motorists a lesson or two, the Koppal Police in Karnataka took the help of Yamaraj and his associate Rakthabeejasura to warn bikers.
The cops, dressed as Yamaraj and Rakthabeejasura, stopped bikers at Tavaregere Police limits in Koppal and taught motorists the importance of staying at home, while stressing on lockdown. They raised awareness on the nature of the deadly virus which is battering the world day by day.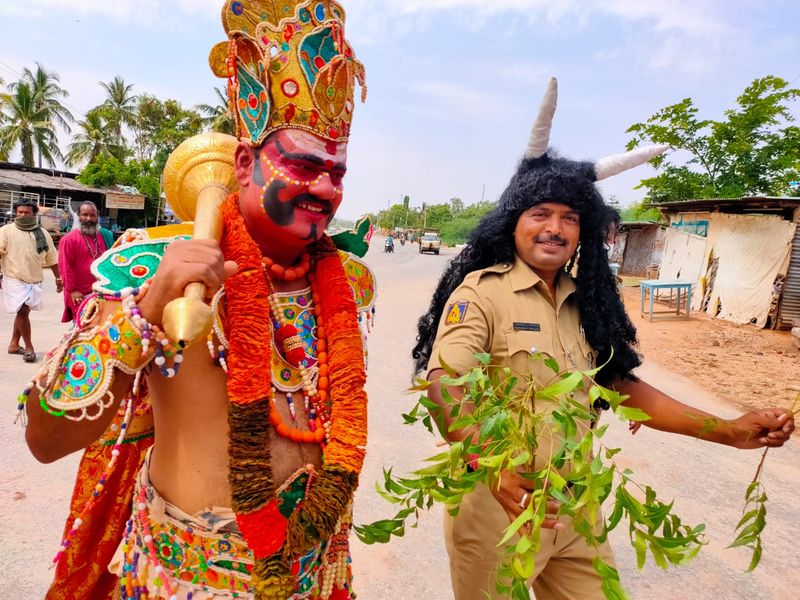 The idea of men in khakhi dressing up as Yamaraj was first initiated by Bengaluru Traffic Police a year ago to teach speeding motorists a lesson about accidents and deaths. The concept is now borrowed by their Koppal counterparts to teach the  importance of life, social distancing to public, who are seen venturing out during lockdown.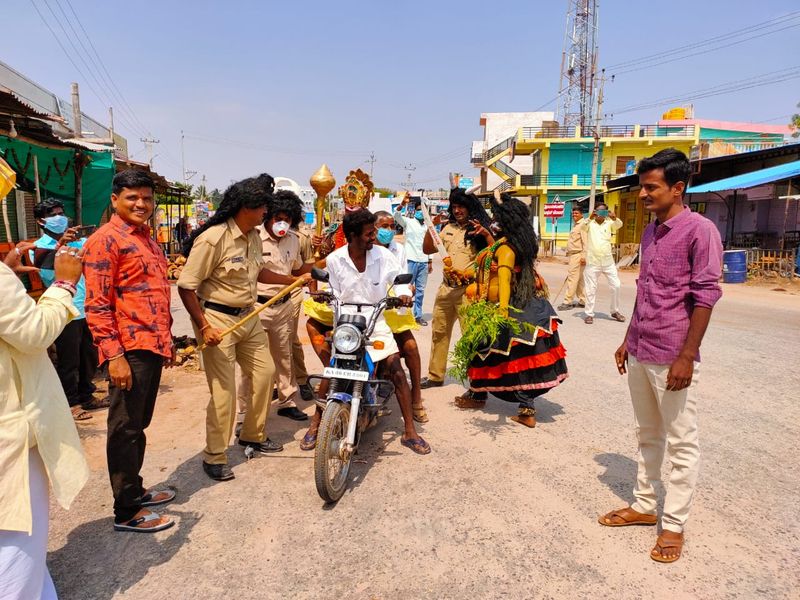 Lady police sub inspector Geetaji of Tavaregere station initiated this concept at Koppal as a part of coronavirus awareness programme.
Yamaraj and Rakthabeejasura had to enact and dance before the public to shame them and teach them all about lockdown importance.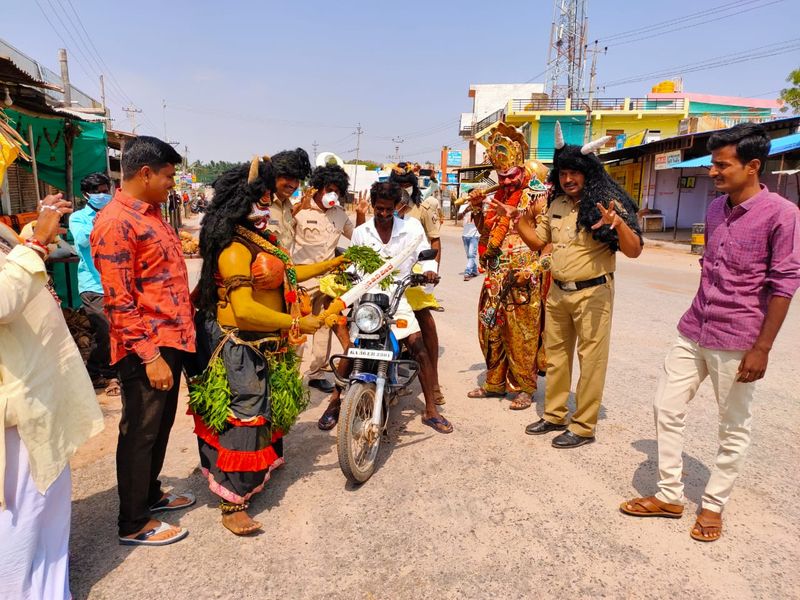 Last Updated Apr 22, 2020, 10:15 AM IST