COVID-19: Free food offered to poor in Bengaluru by municipality through Indira Canteen
With over a lakh people dependent on public canteens and food stalls which provide items at affordable prices, many poor have been left with a lot of worry after the announcement of the lockdown. Keeping this in mind, the BBMP has decided to serve food for free at Indira Canteen in its 198 wards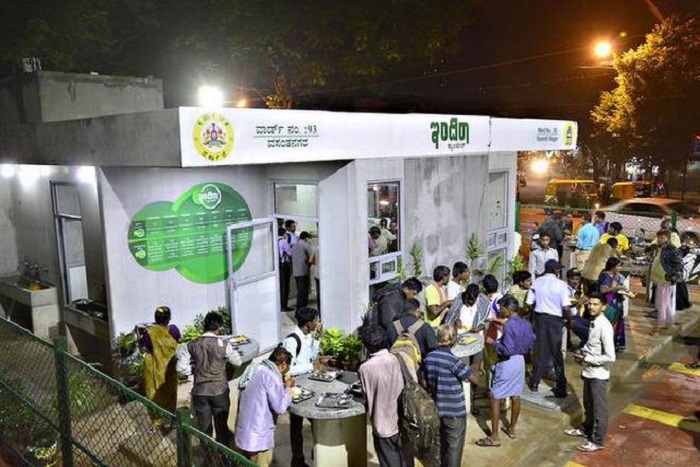 Following the lockdown in Bengaluru City, to address the issue of hunger of street vendors, poor and other downtrodden in Bengaluru, the BBMP has decided to provide free food from Indira Canteen while the city retreats to battle the coronavirus spread.
BBMP commissioner BH Anil Kumar announced the decision of supplying free food to the needy through Indira Canteen. Kumar took to Twitter to share the message.
Following the announcement by state government about closure of Bengaluru City and 8 more districts to contain the spread of coronavirus, over one lakh street vendors, auto drivers, cab drivers and other poor people dependent on public canteens and roadside eateries which provide food at cheap rates, were worried.
This decision of BBMP may bring some relief to several people across society.
In Bengaluru, there are 198 BBMP wards. It was during former CM Siddaramaiah's tenure that the ambitious Indira Canteen project was announced. Initially, 60 canteens were opened and later the project was extended to all the wards.
Last Updated Mar 23, 2020, 3:59 PM IST