Couple fights over paternity of child; mother kills newborn by throwing him inside well
A mother killed her newborn by throwing her inside a well after a huge argument with her husband over the issue of paternity of the child. Police have arrested the woman. Villagers were shocked upon hearing of the incident.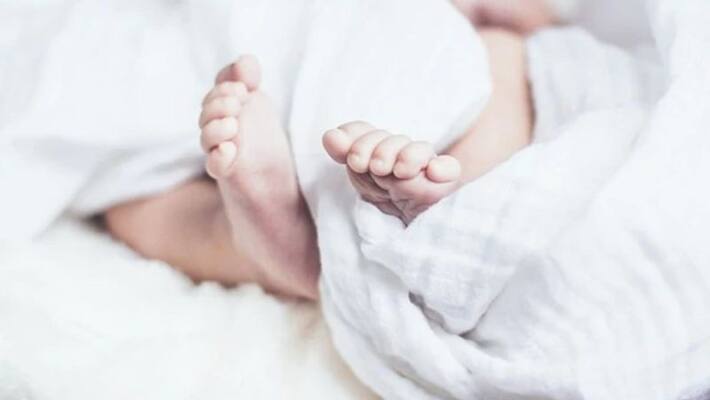 "Who is the father of the newborn?" This question has taken the life of a 14-day-old infant who was killed by a woman after she argued with her husband over the issue of paternity.
The body of the baby was recovered from a well near the house. Police have arrested the mother on charges of murder. The tragic incident took place in Karanjora village of Mankanali panchayat in Bankura. Residents in the area are left speechless. They have demanded severe punishment for the culprits.
Few years ago, Ashis Baury, a resident of Karanjora village in Mankanali panchayat married out of love. His wife was a resident of Gangajalghati area of Bankura. A couple of weeks ago, she gave birth to a baby boy at Bankura Medical College and Hospital. Problems between the couple started arising soon after the baby was born.
According to local sources, Ashis lost the number which was given to his wife by the hospital after the delivery. Due to this, he started doubting the paternity of the child and fights erupted between the husband and the wife.
Archana returned home from the hospital on August 18 with her newborn. However, the fights did not end between the couple. On Thursday (August 20) morning, the child suddenly disappeared. After investigation, it was found that Archana killed the child by throwing him inside a well. The reason behind the cruelty was allegedly a tiff between the husband and wife.
Bankura Sadar Police arrived at the spot after receiving the news. The body of the newborn was recovered from the well on Thursday (August 20) afternoon. The accused's mother has been arrested. People in the village were left in shock when they got to know about the brutal incident.
Last Updated Aug 21, 2020, 7:41 PM IST