Coronavirus: Stay together separately to fight COVID-19
While sending messages related to coronavirus, it's essential that we choose our words wisely. This meme by Asianet Newsable shows how one can spread the wrong message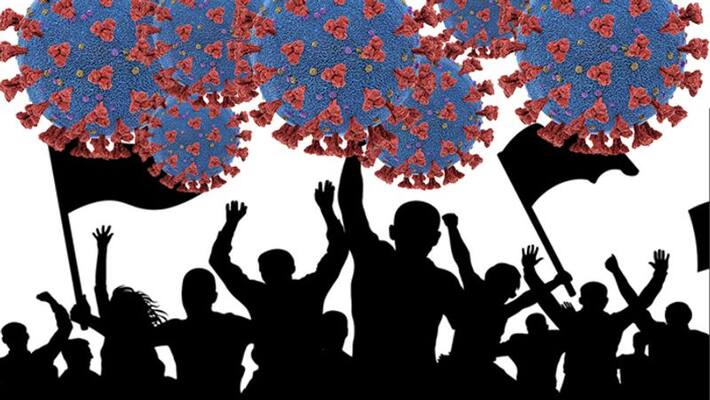 Prime Minister Narendra Modi has called for a Janatha Curfew and people have responded by staying indoors to break the spread of COVID-19.
While at this tough time, we need to stand united, that is correct only in the proverbial sense. The literal meaning would have a negative effect to the message we are trying to get across. It's best to stay separately at home, and in that we are together.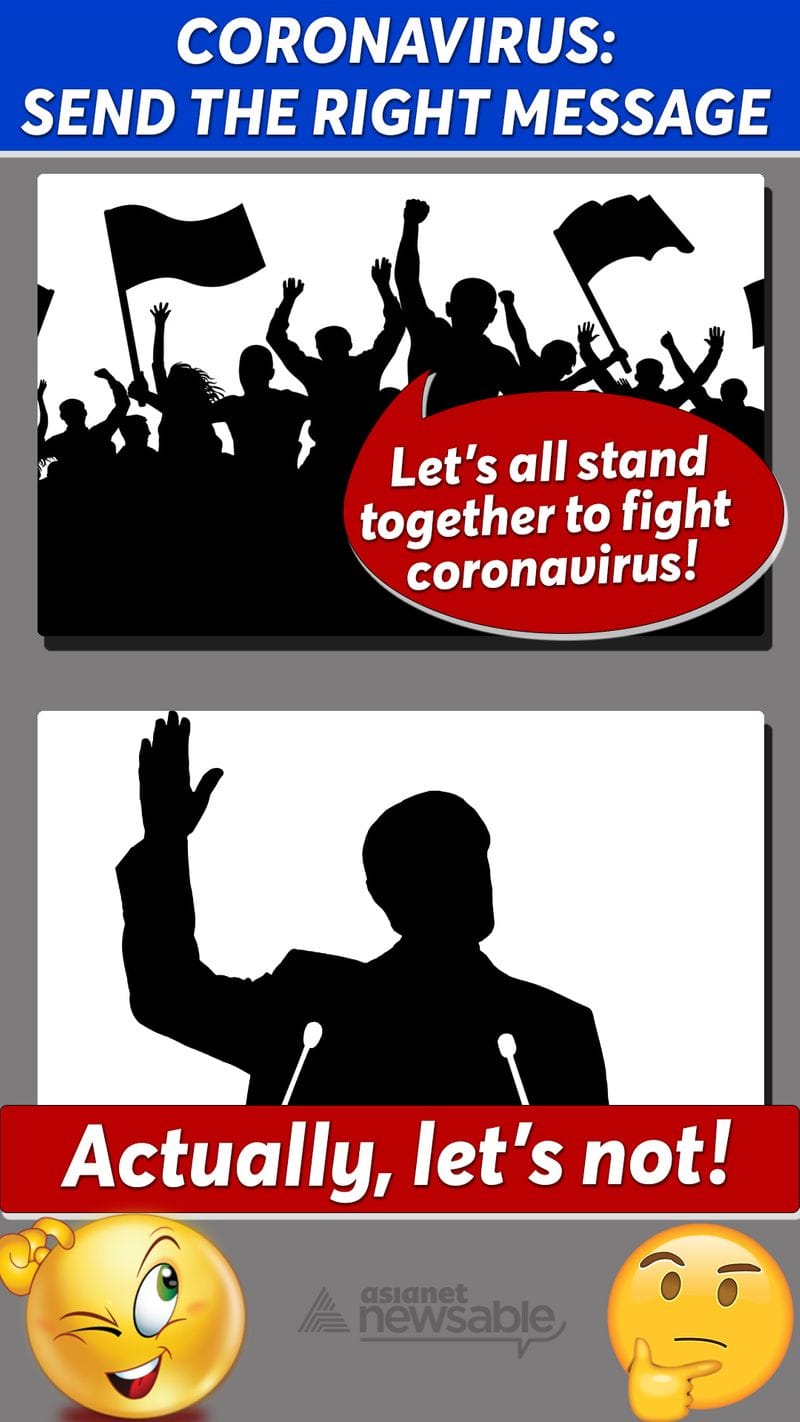 Asianet Newsable through this meme tries to show that it is essential to send the right message across during these tough times. In every effort taken by authorities and the government, it is essential for people to comply to minimise the damage that coronavirus could cause if not contained.
India is a densely populated country. For a little while, let's give each other some space and enjoy some humour while we fight against this virus by not getting infected and not infecting others. 
Last Updated Mar 22, 2020, 1:42 PM IST