Coronavirus: Sonu Sood offers job to Hyderabad techie who sells vegetables for a living
Internet is all praises for Sonu Sood after he offered a job to a Hyderabad techie. The actor has been a real-life hero by helping lakhs of people during coronavirus lockdown.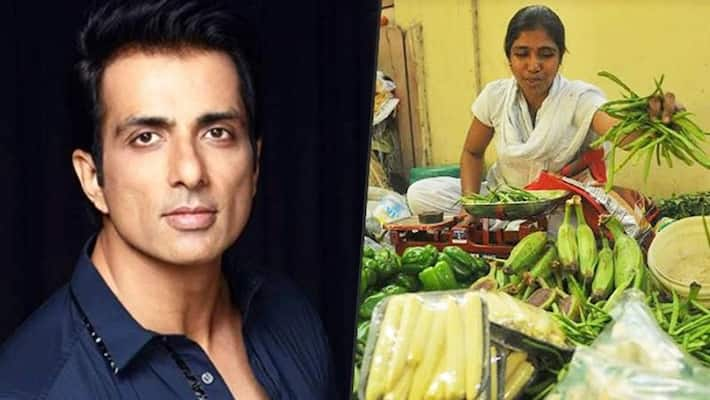 Hyderabad: A software engineer from Hyderabad resorted to selling vegetables for a living after losing her job. 26-year-old Unadadi Sharada was reportedly working in an MNC in the city before she lost her employment due to COVID-19 crisis.
But in a fortunate turn of events, Sharadha has been offered a job by actor Sonu Sood.
"My official met her. Interview done. Job letter already sent. Jai Hind," Sonu Sood tweeted late on Monday evening responding to one Ritchie Shelson, who brought the fact to his notice.
According to reports, the 26-year-old is elated that 'Sonu Sood Bhaiya' called her. "I have been closely following him, he has been helping people. When he called me, I was both surprised and happy," she said.
Meanwhile, netizens were immensely impressed with the actor's prompt act and kind gesture. They took to the comments section to laud him.
Sonu Sood is being hailed as a real-life hero for his incessant efforts to help migrants during the novel coronavirus outbreak. The actor helped many people, who were stuck during the lockdown, return to their respective states.
Recently, he also launched a special app Pravasi Rojgar to help migrants find job opportunities amid the pandemic.
Also watch: We know India is battling enemies like the dreaded Covid-19 & a conniving China. But there is a bigger enemy, and that one lies within.
Find out more in #TheNewsableDecipher
Last Updated Jul 28, 2020, 5:25 PM IST