Coronavirus: Robots deliver food, medicine to COVID-19 patients in Jharkhand
In Jharkhand's two hospitals, robots (Co-Bot) have started delivering food and medicine to COVID-19 patients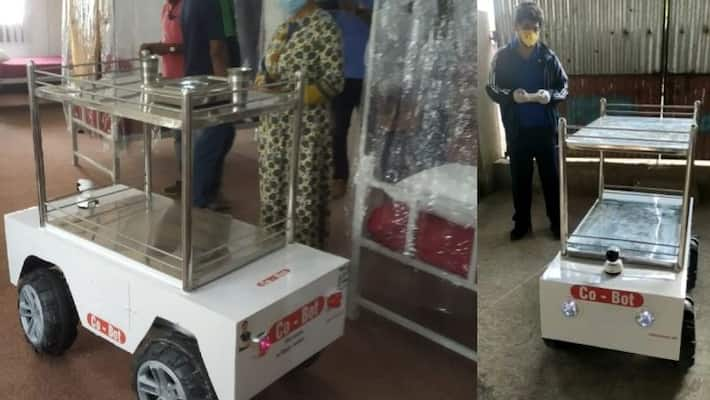 Ranchi (Jharkhand): From Tuesday (April 14), robots have started delivering food and medicine to coronavirus (COVID-19) patients in two hospitals in Jharkhand.
This is a major step taken by the Jharkhand government to prevent doctors, nurses and other health workers from getting infected with the virus.
Also read: AYUSH ministry's guidelines to boost your immunity; PM Modi spoke about these
Currently, the ongoing coronavirus lockdown in India has been extended until May 3, Prime Minister Narendra Modi announced in his address to the nation on Tuesday.
The Co-Bot (collaborative robot) has started providing food and medicine at "hi-tech isolation wards" at ANM Skill Centre, Sadar Chaibasa Hospital (Chaibasa) and COVID-19 Railway Hospital, Chakradharpur, in West Singhbhum district of Jharkhand.
Also read: 70 coronavirus vaccines under development, says WHO
The Co-Bot is developed by Aditya Ranjan, district's deputy development commissioner (DDC). On Monday (April 13), he had shared images of Co-Bot.
"It is often found that doctors and nurses do have personal protective equipment. But, the lower-rung employees who have to supply food and water are exposed to coronavirus. So we have thought of deploying Co-Bot for carrying essential items from one bed to another," said Ranjan was quoted as saying by The Hindu.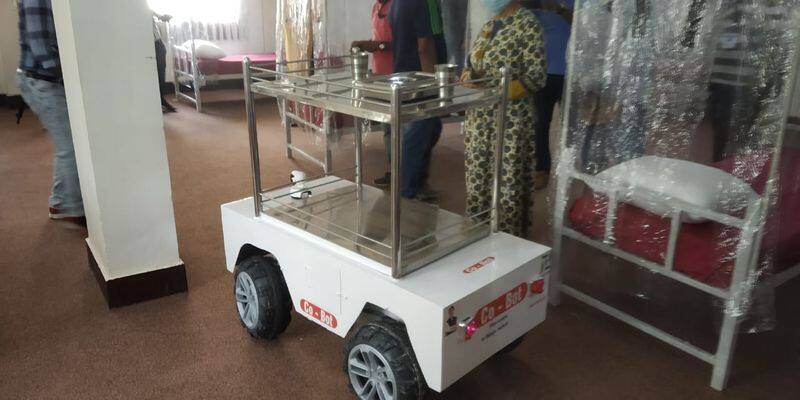 "It ensures safety of health workers while collecting samples from suspected patients. It is very easy to assemble and can be taken to different locations for testing. As the name suggests, the structure is just like a phone booth consisting of a small cubical for the health worker with COVID-19 sample collecting kit," added Ranjan.
According to reports, the cost of each machine is Rs 25,000 and it can carry up to 45kg and go 200 feet far. It will be operated via a remote control.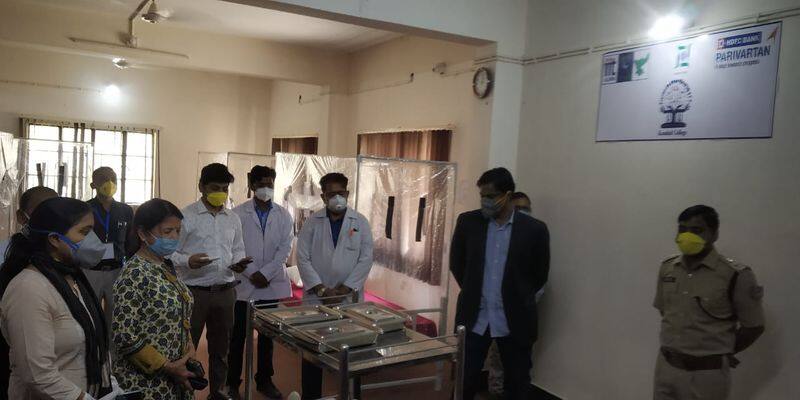 The official Twitter handle of Deputy Commissioner (Arava Rajkamal), West Singhbhum district, wrote after the inauguration with pictures, "DM, SP, DDC started 20 Hitech Isolated Beds at Sadar Chaibasa Hospital. Food, medicines etc. will be delivered to Covid-19 patients by automated robotic cobot. LCD TV placed outside the monitoring ward of the doctor cobot and from your mobile will do (sic)."
A day before the inauguration, DC's handle had tweeted, "The 20-and-30-bed Hi-Tech Individual Isolation Bed Ward will be launched tomorrow at Chaibasa and Chakradharpur in Singhbhum for Covid-19 patients. Food and medicines will be delivered to the patients via CO-BOT, an automated robotic device (sic)."
Last Updated Apr 14, 2020, 4:15 PM IST