Coronavirus: Rapid antigen testing compulsory for high-risk patients in Delhi
The Delhi health department in their revised guidelines for home isolation on Friday said COVID patients suffering from immunity-targeting health conditions like cancer, HIV and others were not eligible for home isolation.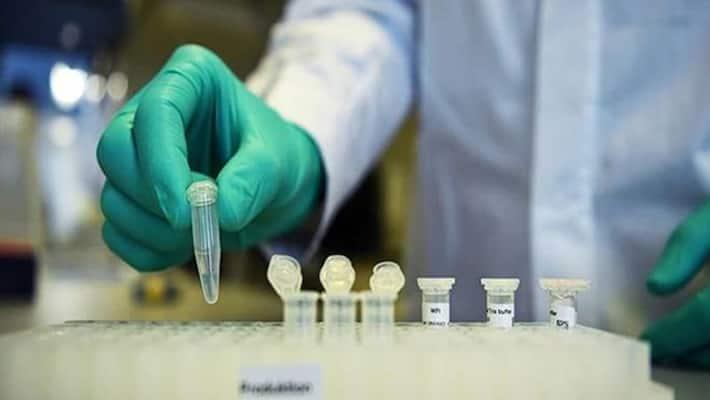 New Delhi: The Delhi government on Sunday instructed all health care facilities to carry out compulsory rapid antigen detection testing of patients with ILI symptoms, patients admitted with SARI and other high-risk individuals who visit their facilities.
An order issued by the Delhi Health department directed all medical directors, medical superintendent and directors of all Delhi government-run hospitals to ensure that "rapid antigen detection testing" of all individuals/patients falling in the categories listed, who visit their hospital, is mandatorily done.
All individuals with influenza-like illness (ILI) symptoms, all patients admitted with severe acute respiratory infection (SARI) are to be mandatorily tested, it said.
"All asymptomatic patients admitted or seeking admission of following high - risk group -- patients undergoing chemotherapy, immunosuppressed patients including HIV+, patients with malignant disease, transplant patients, elderly patients (above 65 years of age) with co-morbidities and all asymptomatic patients undergoing aerosol generating interventions," the order said.
With 2,244 fresh infections, the coronavirus cases in Delhi neared 1 lakh to stand at 99,444 on Sunday, while the death toll mounted to 3,067 with 63 new fatalities.
According to the latest bulletin, 71,339 patients have recovered and been discharged so far, while the number of active cases stood at 25,038. As many as 6,43,504 tests have been conducted so far.
The Delhi government will set up a 'COVID-19 War Room', which will 24×7 monitor the city's battle against coronavirus and suggest measures to effectively deal with the prevailing situation, officials said on Sunday. The 'COVID-19 War Room', which is being set up at the Delhi secretariat, will be manned by around 25 experts. It is expected to become operational in the next few days.
Meanwhile, Delhi Lieutenant Governor Anil Baijal inaugurated the 10,000-bed Sardar Patel COVID care centre, the "largest" of its kind in the world, at the Radha Soami Satsang Beas on Sunday. The centre has been set up in Chhatarpur for treating mild and asymptomatic coronavirus patients.
It will also serve as a treatment centre for those who are asymptomatic but cannot afford home isolation. The centre is 1,700 feet long, 700 feet wide -- roughly the size of 20 football fields -- and has 200 enclosures with 50 beds each. Authorities say it is the largest of its kind in the world.
Last Updated Jul 6, 2020, 9:54 AM IST