Coronavirus: Over 12 lakh migrant workers tracked, says Uttar Pradesh; 502 new cases reported
Uttar Pradesh reported 502 new coronavirus cases in the last 24 hours, the state health department said on Friday (June 5)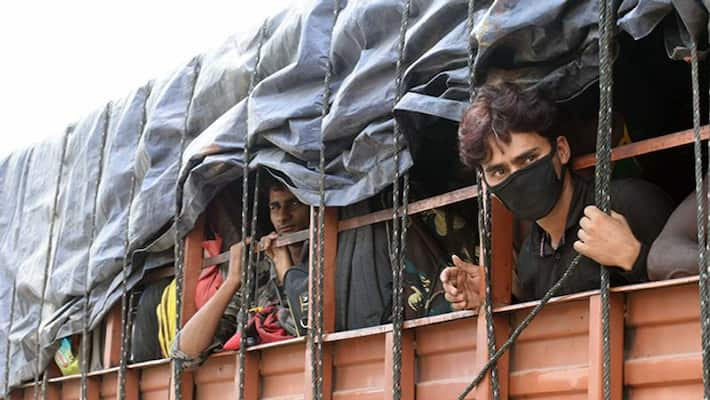 Lucknow: After fresh cases of coronavirus (COVID-19) were reported, Uttar Pradesh has come close to joining the other Indian states with 10,000 cases. Also, the stated has tracked over 12 lakh migrant workers who returned home.
With 502 new cases reported in a single day, the total tally of coronavirus cases surged to 9,733 on Friday (June 5). While after 12 deaths in the last 24 hours, the death toll mounted to 257.
With the help of ASHA workers, 12,80,833 migrants were contacted after returning to the state. Among them 1,163 migrants are symptomatic.
The situation is worrying in Agra with the highest number of 48 deaths so far. The state health department said the last 24 hours recorded 12 deaths in Uttar Pradesh.
The health department said the recovery rate in the state has improved and the number of recovered patients has gone up. As on Friday (June 5), 5,648 patients recovered from COVID-19 infection and have been discharged from hospitals and the active cases have come down to 4,085, it added.
Principal secretary of the state (health) Amit Mohan Prasad said the government had escalated testing capacity and more than 12,000 samples have been tested in a single day in the state.
He also said the government is setting up mobile health units for door-to-door collection of samples.
Last Updated Jun 6, 2020, 1:25 PM IST