Coronavirus Outbreak: Supriya Sule urges external affairs minister to evacuate stranded Indians in Iran
Taking to Twitter, the NCP MP from Maharashtra requested S Jaishankar, external affairs minister to help all the Indians who are stuck in Iran to return home safely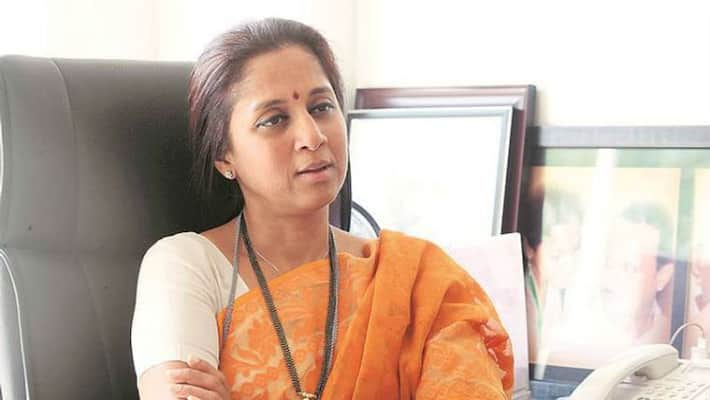 Bengaluru: As the outbreak of Covid-19 cuts a deadly swath across China, tens of millions of people are struggling with isolation under quarantine.
Iran has asked India to take immediate steps to evacuate Indians from the Islamic country which has seen the highest number of casualties due to coronavirus outbreak outside China, where the disease originated.
The communication was made in a note verbale issued by the Iranian embassy in Delhi on Saturday (February 29).
Meanwhile, Maharashtra NCP MP Supriya Sule has urged the external affairs ministry to help the Indians stranded in Iran. 
Taking to Twitter, Supriya wrote, "Indians who were on Pilgrimage in Iran are stuck in Iran amidst Corona Virus Situation. They are unable to come back home. Requesting Hon. @DrSJaishankar Ji to help all the Indians who are stuck abroad to return home safely. @MEAIndia @meaMADAD @OfficeofUT" 
On the other hand, around 17 fishermen from fishing villages of Thiruvananthapuram are stranded in Iran. The country has shut its airports. However, when India is ready to evacuate its citizens, the airports would be made operational. 
The fishermen from Vizhinjam, Pozhiyoor, Mariyanadu and Anchuthengu along with 350 others from Tamil Nadu and Gujarat have gone on a fishing visa. They work in various port towns in Iran such as Chiruyeh and Port Kish. 
Kerala fisheries minister J Mercykutty Amma said that efforts would be made for their safe return. "The details of stranded fishermen will be handed over to embassy through Norka," said the minister.
 
Last Updated Mar 1, 2020, 6:29 PM IST