Coronavirus outbreak: India suspends all tourists visas till April 15
Novel coronavirus, which has killed around 4,300 people across the world, can be characterised as a pandemic, the World Health Organisation (WHO) has announced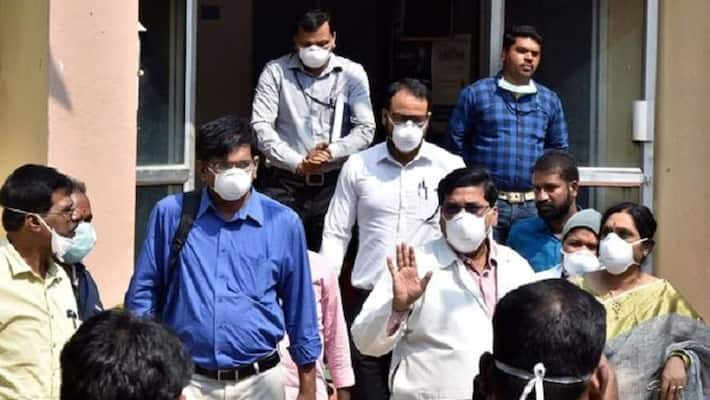 New Delhi: Amid the rising cases of coronavirus, India on Tuesday barred entry of the nationals of three more countries, France, Germany and Spain, suspending the regular as well as e-visas granted to them till date, if they have not yet entered the country. 
As per the latest travel advisory issued by the government of India in response coronavirus, all visas and e-visas issued to nationals of France, Germany and Spain who have not entered India stand suspended with immediate effect. 
The Union health ministry said all existing visas except diplomatic, official, UN/International organisations, employment and project visas will be suspended till April 15.
"This will come into effect from 1200 GMT on 13th March 2020 at the port of departure," read a communique issued late Wednesday night after a meeting of a group of ministers headed by health minister Harshvardhan. 
The communique further said, "All incoming travellers, including Indian nationals, arriving from or having visited China, Italy, Iran, Korea, France, Spain and Germany after 15th February, 2020 shall be quarantined for a minimum period of 14 days. This will come into effect from 1200 GMT on 13th March 2020."
Visa facilities had been partially suspended earlier from the COVID-19 nations, countries where the virus is on a rampage.
The developments came as the World Health Organisation on Wednesday declared the novel coronavirus a pandemic, meaning a disease that has spread worldwide and affected huge number of people. In a series of tweets, the WHO said it was "deeply concerned both by the alarming levels of spread and severity (of the virus), and by the alarming levels of inaction". 
The total number of coronavirus infected cases have surpassed 110,000 thousand globally including deaths almost touching 4,000.
Last Updated Mar 12, 2020, 9:04 AM IST