Coronavirus: Kerala Police's 'handwash' dance goes viral
A video that shows Kerala policemen performing a 'handwash' dance has gone viral. The awareness video is designed to instruct members of the public on how to wash their hands effectively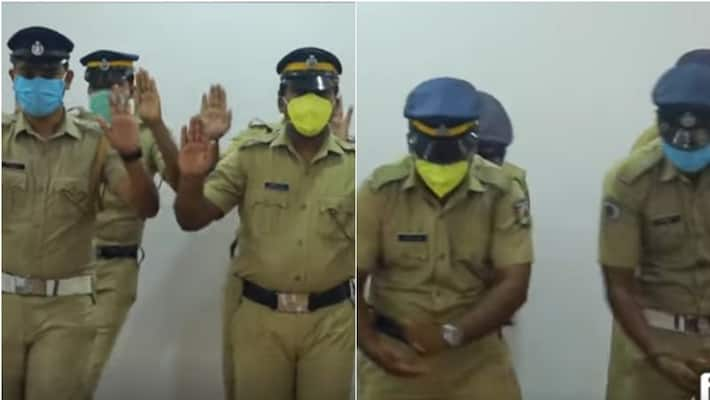 Kerala Police's 'handwash' dance has gone viral on social media. The video features a  group of six cops with masks highlighting the importance of washing hands and how people should perform the act the right way.  The dance is performed to the tunes of Malayalam cinema's latest hit Kalakkatha from Prithviraj's film 'Ayyapanum Koshiyum'. The awareness video is designed to instruct members of the public on how to wash their hands effectively.
The video was shared by chief minister Pinarayi Vijayan on his social media handles. The video is part of the state's #BreaktheChain initiative which promotes hygiene habits like washing hands and using hand sanitizers to keep the novel coronavirus at bay.
Novel coronavirus cases in India rose to 324 on Sunday after fresh cases were reported from various parts of the country, the Union Health Ministry said. The total includes 41 foreign nationals and the four deaths reported from Delhi, Karnataka, Punjab and Maharashtra earlier.  The 5th COVID-19 death has been confirmed in India. A 63-year-old patient has died in Maharashtra
India, on March 22, reported the 6th coronavirus related death as a 38-year-old man from Bihar's Munger passed away on Saturday due to kidney failure in Bihar.  He had a travel history to Qatar. He died yesterday at AIIMS in Patna; The patient had returned from Kolkata two days ago.
Last Updated Mar 22, 2020, 3:03 PM IST