Coronavirus: Karnataka tourism minister CT Ravi tests positive for COVID-19
CT Ravi is currently in his hometown and is the first minister in BS Yediyurappa's Cabinet to test positive for coronavirus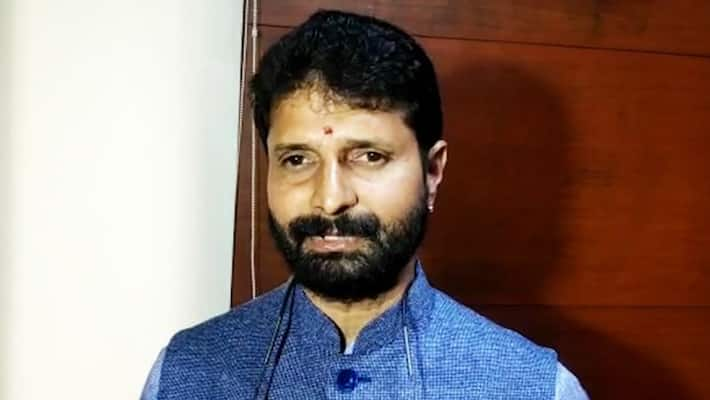 Bengaluru: Karnataka tourism minister CT Ravi has tested positive for COVID-19. He is the first minister in Karnataka to have tested positive.
CT Ravi, who tested positive for COVID on Saturday, took another test on Sunday morning just to be sure of the diagnosis.
The tourism minister took to Twitter to confirm the result. He stated that he is asymptomatic and is in home quarantine.
"I am doing well. There are no corona symptoms. I am in home quarantine and am currently walking in my farmhouse," CT Ravi tweeted on Saturday evening.
He is the fourth legislator from the district to test positive. Earlier BJP MLC MK Pranesh, JD(S) MLC Bhoje Gowda, and Congress MLA from Sringeri DT Raje Gowda tested positive for COVID-19. Mudigere MLA MP Kumaraswamy is under home quarantine.
So far, elected representatives such as Lok Sabha MP Sumalatha Ambareesh, independent MLA Sharath Bachegowda, MLAs Ajay Singh, TD Raje Gowda and HD Ranganath have tested positive for the virus.
CT Ravi is currently in his hometown, Chikkamagaluru. In his attempt to reiterate that he is doing well, Ravi tweeted again on Sunday about his yoga routine. "Within a span of one week, one test has come out negative and one has come out positive.
Hence, I have given samples for a test today as well. Awaiting the third umpire's decision," CT Ravi tweeted on Sunday. Till about 11 PM on Sunday evening, the minister waited for the results from the third test.
Chief minister BS Yediyurappa is already under home quarantine after three personnel from his official residence tested positive for the virus. Karnataka education minister K Sudhakar's wife and daughter also tested positive, while he and his two sons tested negative.
Last Updated Jul 13, 2020, 9:46 AM IST