Coronavirus: Karnataka to resume inter-state KSRTC bus services to Andhra Pradesh
In a bid to restart inter-state transport operations amid the COVID-19 crisis, Karnataka State Road Transport Corporation (KSRTC) said it will resume services to Andhra Pradesh in a phased manner with effect from June 17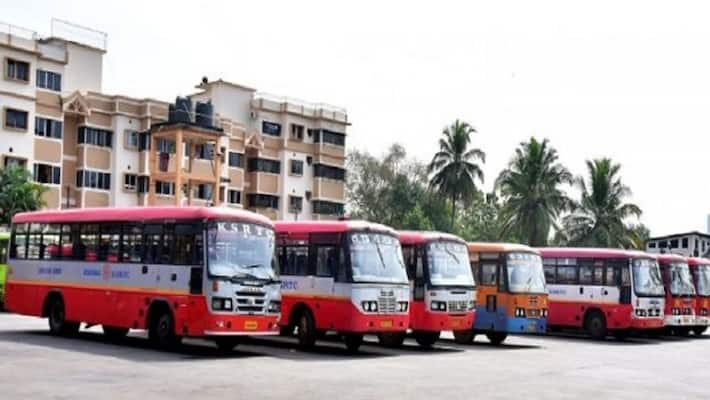 Bengaluru: The Karnataka State Road Transport Corporation (KSRTC) on Monday (June 15) decided to start its first inter-state operation in a phased manner with services to Andhra Pradesh from Wednesday (June 17).
Almost a month after resuming the inter-district services, the transport corporation said it would run the buses without air-conditioners in view of the COVID-19 spread.
In the first phase, the buses would ply from Bengaluru to Anantapur, Hindupur, Kadri, Puttaparthi, Kalyandurg, Rayadurga, Kadapa, Proddatur, Mantralaya, Tirupathi, Chittor, Madanapalli, Nellore and Vijayawada.
Another bus service would be from Ballari to Vijayawada, Anantapur, Kurnool and Mantralaya.
The third service would be from Raichur to Mantralaya and the fourth service from Shahpur to Mantralaya and Kurnool, the transport corporation said in a statement.
An official said the buses to Telangana may resume from next week while no decision has been taken on operating buses to Kerala, Goa, Tamil Nadu and Maharashtra.
Since Maharashtra and Tamil Nadu are the COVID-19 hotspots, Karnataka is careful about operating buses to the two states, the official said.
KSRTC had minimised the inter-state bus services from March 1 as the COVID-19 cases started increasing. The service was stopped from March 24 when the lockdown was imposed.
As 176 more people tested positive for COVID-19 on Sunday (June 14), the total cases reported from across Karnataka reached a round figure of 7,000, since the first case was confirmed in Bengaluru on March 9.
According to the department of health and family welfare, five more patients succumbed to the infection on Sunday, as the death toll rose to 86.
Meanwhile, 312 people were discharged from designated hospitals following their recovery taking the total number of active cases to 2,956. Among them, 16 persons are being treated in intensive care units.
Last Updated Jun 15, 2020, 4:13 PM IST