Coronavirus: Karnataka reports 4,120 fresh COVID-19 cases; first free plasma bank set up in Bengaluru
Bengaluru city alone on Sunday reported 2,156 new COVID-19 cases out of the 4,120 total cases in Karnataka.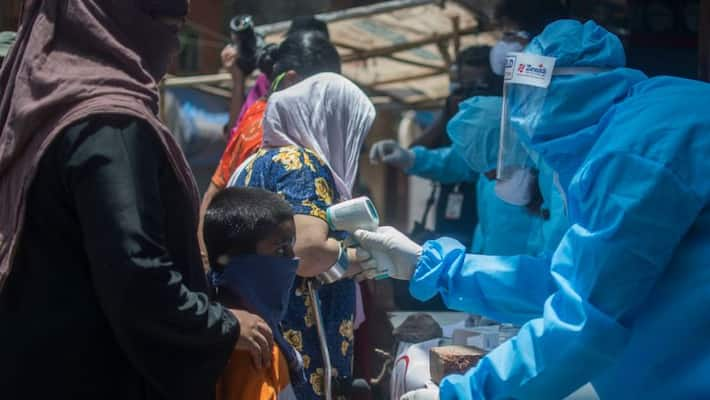 Bengaluru: Karnataka reported 4,120 new COVID-19 cases and 91 deaths, taking the total number of infections to 63,772 and the death toll to 1,331, on Sunday.
Cumulatively, there were 63,772 COVID-19 positive cases in the state till Sunday evening, which includes 1,331 deaths and 23,065 discharges, according to the health department. Out of 39,370 active cases, 38,791 patients are in isolation at designated hospitals and are stable, while 579 are in ICU.
Thirty-six out of 91 deaths reported on Sunday were from Bengaluru Urban, followed by Mysuru (11), Kolar (5), four each from Dharwad, Gadag and Koppal, three each from Ballari, Kalaburagi and Bidar.
Bengaluru city alone on Sunday reported 2,156 new COVID-19 cases and 36 new deaths. The city's total cases increased to 31,777, out of which 24,316 cases are active. The new deaths increase the total fatality to 667. The city's positivity rate is 12.82%
Bengaluru city till Sunday added 50 more containment zones, as the total number of active containment zones reached 6,160 across the city.
According to BBMP, Bengaluru South has 2,014 containment zones, 1,056 in Bengaluru East, 976 in Bengaluru West, 733 in Bommanahalli, 405 in RR Nagara, 358 in Mahadevapura, 262 in Yelahanka and 103 in Dasarahalli zones.
Meanwhile, Karnataka crossed the 10 lakh tests milestone on Sunday, from about 88 labs in the state.
Days after the Karnataka government announced a one-time incentive of Rs 5,000 to recovered COVID-19 patients, the state's first free plasma bank has been set up in Bengaluru.
According to a health department official, the same will operate in Victoria Hospital in collaboration with Sai Krushna Charitable Trust.
"Initially, this is open to donors who wish to contribute life-saving plasma. Once we get adequate donors, the free plasma bank will open for recipients as well," a health officer in Bengaluru urban said.
To donate plasma, those who have recovered from the coronavirus infection can call 080-47190606, the officer added.
 
Last Updated Jul 20, 2020, 11:04 AM IST