Coronavirus: Karnataka government puts Tipu Sultan back in Class 7 syllabus
Amid growing coronavirus spread, the government is uncertain about reopening schools and colleges and has decided to truncate the syllabus by 30% for academic year 2020-21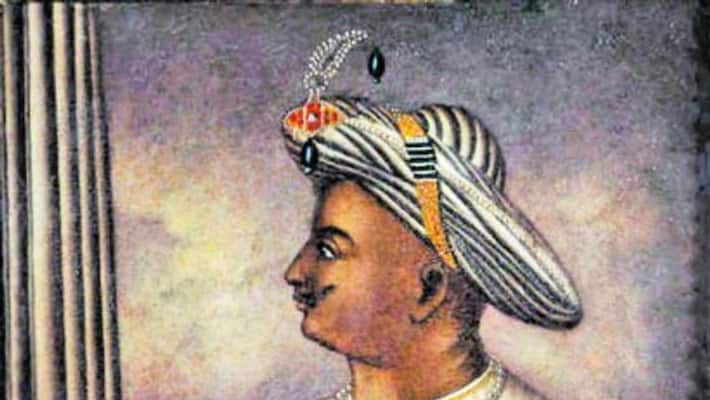 Bengaluru: After criticism, the Karnataka government included the chapters on controversial 18th century Mysore ruler Tipu Sultan back in the Class 7 syllabus.
The Karnataka Department of Public Instruction had decided to remove Tipu Sultan and his father Hyder Ali chapters from the Class 7 textbooks as part of its move to reduce the syllabus by 30% for the COVID-hit academic year 2020-21.
The state government on Wednesday asked the Karnataka Text Book Society (KTBS) to withdraw its truncated syllabus and republish it after re-examining all chapters.
"Since the academic year has yet not started, we are not clear how many days will be available for holding classes. Therefore, the syllabus has not been finalised. Depending on the number of days available, a decision will be made scientifically. The syllabus was accidentally put on the website and I have asked our department officials to take it down," education minister S Suresh Kumar said. "None of the lessons will be cut unnecessarily and there will be no scope for any confusion, it should not be given any unnecessary political colour," he added.
"Due to COVID-19 crisis, the commencement of the academic year 2020-21 is being delayed. According to the education department order, syllabus of Class 1 to 10 was revised, and 120 working days were truncated and announced on ktbs.kar.nic.in website. However, as per Karnataka primary and secondary education minister's instruction, the order has been withdrawn. After a decision is made scientifically, the revised syllabus will be announced on the website," the state department order had stated earlier.
The ministry of home affairs on July 29 issued guidelines for Unlock Phase 3, beginning from August. The new guidelines are based on feedback received from states and UTs.
Schools, colleges and coaching institutes will remain closed till August 31. With the schools reopening date uncertain, students, parents and teachers are a worried lot.  
Also watch: We know India is battling enemies like the dreaded Covid-19 & a conniving China. But there is a bigger enemy, and that one lies within. 
Find out more in #TheNewsableDecipher
Last Updated Jul 30, 2020, 10:00 AM IST