Coronavirus: Karnataka government issues fresh guidelines, says Bengaluru lockdown will not be extended
Karnataka chief minister BS Yediyurappa said that the lockdown imposed will only be for one week in the state and will not be extended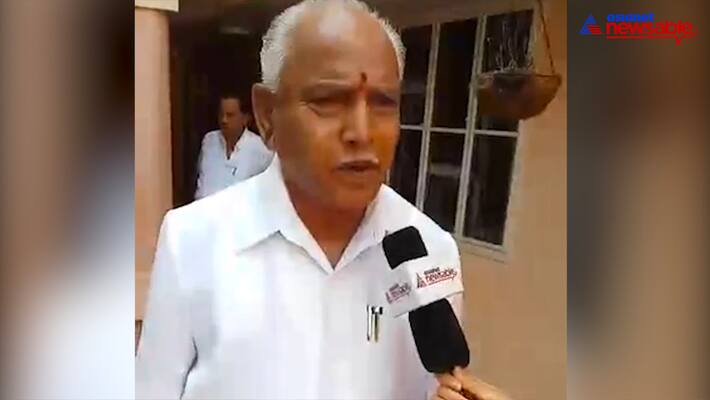 Bengaluru: The Karnataka government on Monday night issued fresh guidelines for Bengaluru lockdown which has been imposed from 8 pm on July 14 to 5 am on July 22 to arrest the spread of coronavirus. 
The fresh guidelines said schools, colleges and coaching institutions will remain closed till further orders.
Metro rail, cinema halls, gymnasiums, swimming pools, entertainment parks, theatres, bars, auditoriums, assembly halls and similar places will also remain shut.
Hotels, restaurants will not be allowed to open, however, takeaways and home delivery have been allowed. Also public transport such as BMTC, KSRTC buses, autos, Ola and Uber cabs will not ply during the lockdown.  
All religious places of worship shall be closed for the public and religious congregations have been prohibited.
All commercial and private establishments will be shut down for a week. 
Shops including ration shops (PDS) dealing with food, groceries, fruits and vegetables, dairy and milk booths, meat and fish, animal fodder to open only from 5 am to 12 noon.
aMovement of passenger vehicles to and from Bengaluru area only in case of emergency after obtaining valid passes through seva sindhu app and strictly adhering to the prevailing SOPs/guidelines issued by the Department of Health and Family Welfare.
Students who are writing exams can travel using their admission tickets and other permitted categories can use their company ID card to travel within the city.
Production units require a continuous process and their supply chain. Manufacturing of packing materials will be allowed to function. 
Food processing industries, manufacturing essential goods, including drugs, pharmaceuticals, medical devices, their raw material and intermediates.
Similarly, social, political, sports, entertainment, academic, cultural, religious functions and other large congregations will not be allowed. Wine shops or liquor stores will be shut for a week.
While a lockdown will continue in the containment zones, shops outside them selling essentials can be open. However, they have to ensure physical distancing.
The Karnataka government, on July 13, ordered people who have provided samples for COVID-19 testing to be under strict home quarantine.
Karnataka chief minister BS Yediyurappa conducted a meeting with the members of the COVID-19 task force on Monday and said that the lockdown will only be in force for one week in the state and will not be extended.
"There is no proposal before the government to extend the lockdown in Bengaluru Urban and Rural districts. The chief minister requests citizens not to panic and cooperate with the government without paying heed to rumours," the chief minister's office stated.
"The lockdown is imposed to control the COVID-19 cases in these districts and I have instructed the officials that all necessary arrangements have to be made within one week," Yediyurappa said.
Last Updated Jul 13, 2020, 10:29 PM IST