Coronavirus: India's COVID-19 tally crosses 3 lakh mark
Even as India crossed another sombre milestone of 3 lakh cases taking the total tally to 3,09,360 confirmed cases, the doubling time of cases has slowed down to 17.4 days now from 15.4 days on May 30, according to the health ministry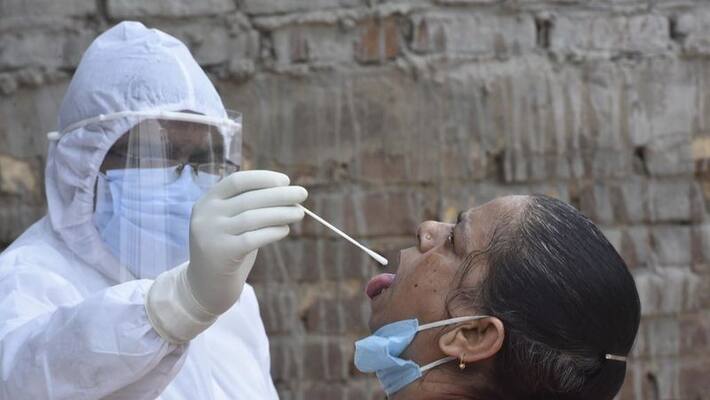 New Delhi: India's COVID-19 tally continues upward climb with biggest single-day spike of 11,458 new cases, and 386 deaths. The number of coronavirus cases in India has jumped to 3,08,993.
According to the Union health ministry data updated this morning (June 13), there are 1,45,779 active cases, while 1,54,329 patients have been discharged/cured. So far, 8,884 people have succumbed due to the infection, while there is one migrated case.
However, India's recovery rate is now 49.9%. For the fourth consecutive day, the number of recoveries has exceeded the total number of active COVID-19 cases in India after 1,54,330 patients were cured of the infectious disease as on Saturday.
The recoveries continue to be higher than active cases of the virus. More new recoveries than new active cases have been reported in Bihar, Chhattisgarh, Himachal Pradesh, Jammu and Kashmir, Jharkhand, Karnataka, Meghalaya, Odisha, Telangana, and Uttarakhand.
Also read: Unlock 1: PM Modi to hold fresh meeting and interact with chief ministers next week
Meanwhile, Delhi recorded 2,137 fresh COVID-19 cases on Friday (June 12), the highest single-day spike here, taking the tally in the city to over 36,000-mark, and the death toll due to the disease climbed to 1,214, authorities said.
As many as 71 fatalities were reported in the last 24 hours, according to the latest Delhi health department bulletin. This is the first time when over 2,000 cases have been reported in a day in Delhi. The previous highest spike in fresh cases — 1,877 — was recorded on June 11.
India has ranked fourth globally in the total cases of novel coronavirus reported. The global mortality rate has reduced from 5.58% to 5.53%.
Last Updated Jun 13, 2020, 10:49 AM IST