Coronavirus: India's COVID-19 cases tally crosses 4.25 lakh; death toll 13,699
With the number of coronavirus cases surging, Delhi and Tamil Nadu cases tally near 60,000-mark.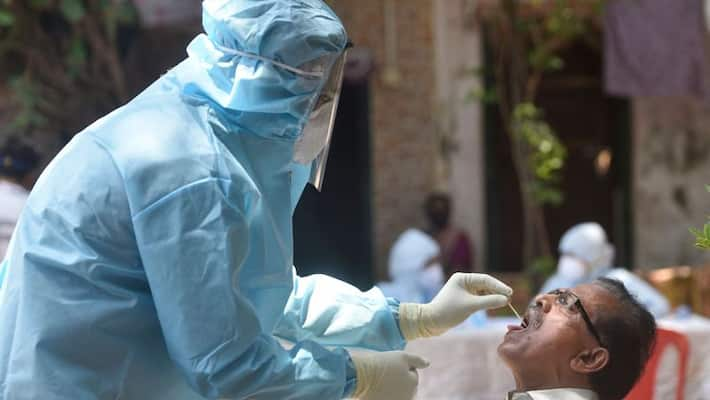 New Delhi: India reported 14,821 coronavirus cases in the last 24 hours, taking the total to 4,25,282, according to the Union health ministry.
This is so far the biggest single-day surge in infections. The country registered a total of 13,699 fatalities.
As many as 2,37,196 COVID-19 patients have been cured and discharged so far, the Union health ministry has said in its latest update. The reported active COVID-19 cases in India stand at 1,74,387.
Maharashtra on Sunday (June 21) recorded 3,870 new cases of the novel coronavirus infection and 101 deaths, taking the total number of cases in the state to 1,32,075. The death toll stands at 6,170.
Mumbai alone on Sunday recorded 1,242 new coronavirus positive cases and 41 deaths, taking the total positive cases to 66,507 and toll to 3,669. A total of 33,491 have been discharged till date and the city now has 29,347 active cases.
Telangana on Sunday reported 730 new cases, seven deaths and 225 recoveries, taking the total cases to 7,802, toll to 210 and active cases to 3,861. Of the 730 new patients, 659 were found in GHMC, according to a state health department bulletin.
Delhi reported 3,000 new cases on Sunday, taking the total number of cases to 59,746. The COVID-19 toll has risen to 2,175 after 63 deaths were reported today.
Tamil Nadu reported the highest single-day spike of 2,532 of new COVID-19 cases, pushing the state total to 59,377, reports ANI quoting the state health department. 53 deaths were also reported in the last 24 hours. There are 25,863 active cases now in the state while the toll has risen to 757.
Meanwhile, Goa registered its first COVID-19 death. "An 85-year-old woman from Morlem who was diagnosed positive for the infection has passed away at a hospital. I assure the citizens that we are taking all it takes to keep people safe," said Goa health minister Vishwajit Rane.
Last Updated Jun 22, 2020, 11:06 AM IST