Coronavirus: India's COVID-19 tally crosses 2.76 lakh
COVID-19 cases in India crossed 2.76 lakh. In the last 24 hours, 279 deaths were reported taking the total death toll to 7,745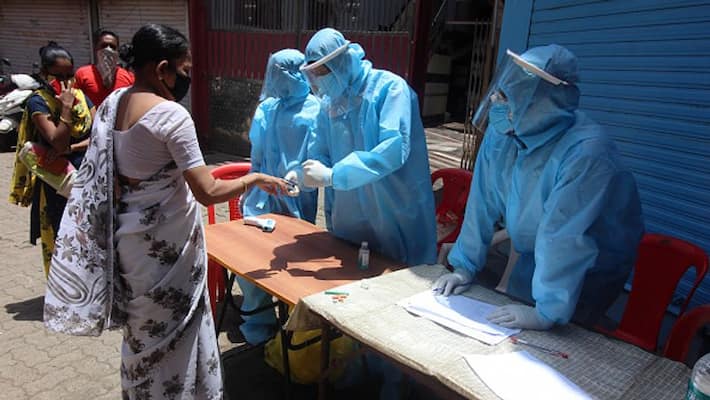 New Delhi: India on Wednesday (June 10) reported a spike of 9,985 more COVID-19 cases in the last 24 hours, taking the country's COVID-19 count to 2,76,583, according to the Union ministry of health and family welfare.
In the last 24 hours, 279 deaths were reported taking the total death toll to 7,745.
The total number of active cases has reached 1,33,632 while 1,35,205 patients have recovered. While one person has migrated.
Mumbai on Tuesday (June 9), crossed 51,000 coronavirus cases – around 700 more than China's Wuhan, where the global pandemic first surfaced in December. The total number of confirmed COVID-19 cases in Wuhan is 50,333, including 3,869 deaths.
Maharashtra, which has become the country's biggest coronavirus hotspot, meanwhile, stands at 90,787 cases, ahead of the 84,000-plus cases in China, followed by Tamil Nadu with 34,914 cases.
Meanwhile, 1,366 new COVID-19 cases have been reported in Delhi till Monday (June 8). The total number of cases in the national capital is now at 31,309, including 18,543 active cases, 11,861 recovered/discharged/migrated and 905 deaths, said Delhi health department.
On a day when COVID-19 cases in the city would have almost certainly crossed the 30,000-mark, the Delhi government didn't release coronavirus numbers till Tuesday midnight. The data is supposed to be released at noon daily. The delay in releasing data comes at a time when test numbers are going down, from nearly 5,000 last week to 3,700 on Monday, while cases are increasing sharply.
According to the Indian Council of Medical Research (ICMR), 1,45,216 samples were tested in the last 24 hours while overall 50,61,332 samples have been tested so far.
Last Updated Jun 10, 2020, 10:50 AM IST