Coronavirus: Hyderabad Police book more than 1 lakh people for not wearing masks in public places
Coronavirus has been rampant in Telangana with the state recording over 30,000 coronavirus cases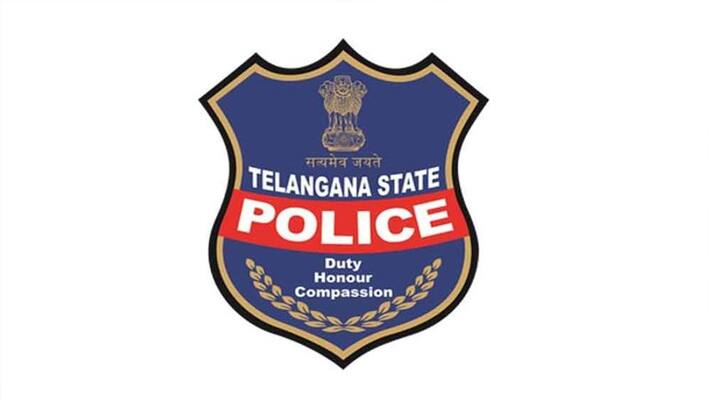 Hyderabad: The Hyderabad city police has registered more than one lakh cases against people for not wearing a mask in public places amid COVID-19 outbreak.
"The Government of India and also the Government of Telangana has said that wearing a mask is compulsory for all in public places to control the spread of coronavirus. In Hyderabad city, most of the people are wearing a mask, but there are few instances where people are not wearing a mask so here police enforcement comes into the picture and we are using three main methods to book the people who are not wearing masks," Anil Kumar, Additional Commissioner of Police, Hyderabad City, said.
"In Hyderabad city, we are booking more than a thousand cases for violation by not wearing a face mask. Only traffic police is booking around 500 to 600 cases. And law and order police is also separately booking cases. So, in that way, it must be more than a lakh cases as of now," he added.
With Telangana recording 1,410 fresh cases on Thursday (July 9), COVID-19 cases in the state crossed 30,000 mark. The day also saw seven deaths, taking the total toll in the state to 331.
Of the 30,946 positive cases recorded in the state, 12,423 are active cases.
Meanwhile, a new single-day record spike of 1,555 cases pushed the COVID-19 tally further up to 23,814 in Andhra Pradesh on Thursday.
The latest bulletin issued by the medical and health department said 13 more coronavirus patients succumbed in the last 24 hours, taking the overall toll to 277 while 904 recovered and got discharged from hospitals.
So far, 12,154 COVID-19 patients had recovered in the state, the bulletin said, adding that the number of active cases now increased to 11,383. The total 23,814 coronavirus positive cases include 21,071 locals, 2,319 from other states and 424 foreign returnees.
Last Updated Jul 10, 2020, 11:22 AM IST