Coronavirus: Death toll surges past 3,200 worldwide, WHO declares high alert in Nepal
The Indian Defence department has issued advisory to its personnel asking them to avoid non-essential travel to foreign countries and to follow the health ministry advisories and directions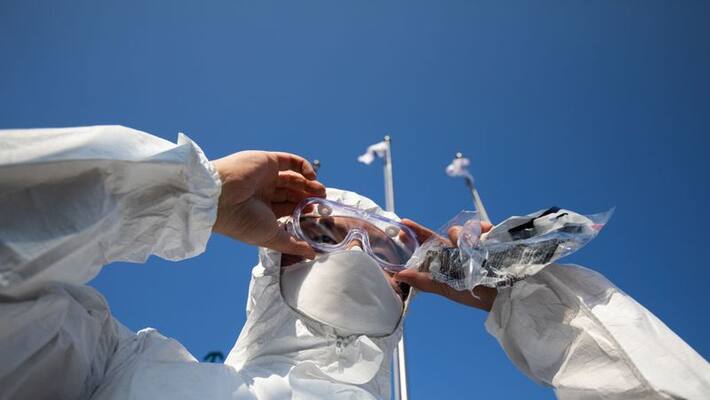 Bengaluru: The World Health Organisation (WHO) said that it had registered 2,241 new confirmed cases of the coronavirus disease (COVID-19) worldwide within the past 24 hours, with 84 people having died, which brought the total death toll to 3,282.
The whole number of people, who were diagnosed with COVID-19, has reached 95,333, including 80,565 people in China.
Meanwhile, the district administration in Kathmandu has issued a public advisory asking people to not organise or attend mass gatherings as a precautionary measure to help prevent the spread of coronavirus.
Also read: Coronavirus outbreak: Two more cases of deadly virus admitted to Bengaluru hospital
The local body has also cancelled all the permits issued for organising fairs or celebrations particularly for the festival of Holi. 
"The coronavirus (COVID-19) which started spreading out from neighbouring China is now taking a form of an epidemic and the World Health Organization (WHO) has labeled Nepal to be at high risk of being infected. Along with the government of Nepal, it has advised the country to adopt precautionary measures. In this context, it is requested to all not to organize any kind of celebrations, feast, occasions (particularly Holi) and not to be present on those events until further notice," a release from the district administration office stated.
 In the backdrop of the threat posed by the coronavirus, defence personnel have been asked to avoid non-essential travel to foreign countries and to follow the health ministry advisories and directions, said defence officials.
The Indian Army and Indian Air Force have issued extensive directions to deal with the coronavirus threat.
"All troops to be screened during morning roll call/parade and those with cough or cold to be checked further," said defence officials.
Personnel have also been asked to not visit crowded places such as movie theatres and shopping malls in view of the situation.
"Restrictions have been imposed on the organisation of mass gatherings, welfare activities and non-essential function till the situation improves," the defence official added.
COVID-19 was first detected in China's Wuhan in late December and has since spread across the world.
In late January, the WHO declared a global health emergency in light of the epidemic. 
Last Updated Mar 6, 2020, 8:54 AM IST