Coronavirus outbreak: Two more cases of deadly virus admitted to Bengaluru hospital
Two more cases of suspected coronavirus have been admitted to Rajiv Gandhi Institute of Chest Disease and their samples have been sent to National Virology Institute for testing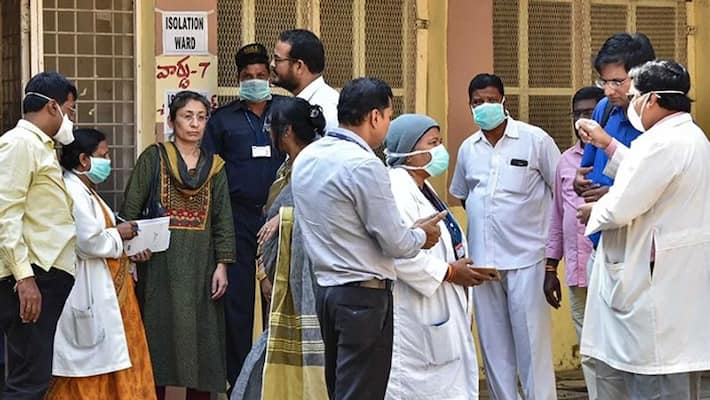 Bengaluru: A growing number of countries around the world have been evacuating or planning to evacuate diplomatic staff and citizens from areas hit by the new coronavirus.
With more than 90,000 infected across the world, Bengaluru had 5 suspected cases of coronavirus. However, the initial reports stated they are negative but have been quarantined for 14 days until the second test is done.
However, in the latest update, two more people have been admitted to isolation wards at Bengaluru's Rajiv Gandhi Institute of Chest Diseases.
Samples of these patients have been collected and sent to National Virology Institute for testing.
Both have travel histories to and from coronavirus-affected areas. One patient from the Philippines via Dubai reached Bengaluru and reported himself to the hospital, while the other travelled from Saudi Arabia to Bengaluru via Oman, and was referred to the hospital after screening at the airport.
This comes when the total number of positive coronavirus cases has crossed over 20 in India.
Karnataka chief minister BS Yediyurappa has assured people in the state about preparedness to tackle coronavirus.
The Karnataka government has advised city-based companies to allow their employees to work from home if they have flu-like symptoms.
Earlier in the day, Union health minister Harsh Vardhan had said that there were 28 cases of coronavirus in the country and added that universal screening of all international flights will begin to control the spread of the deadly virus.
National health department has also issued an advisory asking people to avoid non-essential travel to COVID-19 affected countries and refrain from travelling to China, Iran, Republic of Korea, Italy and Japan.  
Last Updated Mar 5, 2020, 6:56 PM IST