Coronavirus cases in UP mount to nearly 8,000, 25% cases constitute migrants
In the last 24 hours, 195 patients recovered and went home while five died due to coronavirus infection. Meanwhile, the UP government enhanced the capacity to conduct more than 10,000 corona infection tests in a single day.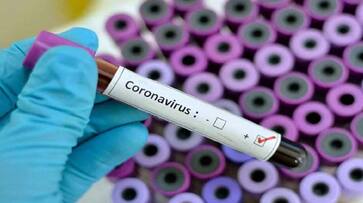 Lucknow: With 275 cases reported in a single day due to coronavirus infection, total tally in Uttar Pradesh has reached 7745. But now, the number of cases are coming down and patients, who were hospitalised, are now recovering and among the total cases of infection, so far, 4410 patients have been discharged from the hospital in the state.
Principal secretary of the health department Amit Mohan Prasad admitted that at this juncture that the number of corona cases defiantly have risen after migrants' return to the state. But, if we look at the total percentage of the recovered patients, it is higher than the active cases.
He said during the last 24 hours, 275 new cases have been registered in the state and total cases mounted to 7745. So far, only 2842 cases are active in the state, and 4244 patients have recovered and have been discharged from the hospital.
He said that since last month, the number of cases has jumped in the state after more than 15 lakh migrants returned. Most of the enhanced cases come from the eastern part of the state, where many migrants have arrived from widely infected states like Maharashtra, Gujarat and Delhi.            
According to the government data, as of now, 2012 migrants have been detected COVID-19 positive in the state. The state government's health department is observing and monitoring the situation and migrants have been quarantined in their respective homes.
Last Updated May 30, 2020, 7:30 PM IST