Coronavirus: Air India security staff on board Delhi-Ludhiana flight tests positive, others sent to quarantine
The infected staffer of Air India was sent to a local isolation centre, while the others were sent on mandatory home quarantine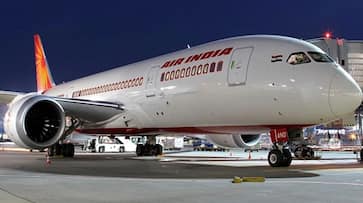 Ludhiana: An Air India security staff, who flew on Delhi-Ludhiana flight on March 25 when the domestic air travel was resumed after a two-month gap, tested positive for COVID-19.
The 50-year-old, who is a resident of Delhi, was among the eleven people who travelled to Ludhiana on May 25 on board AI9I837 Air India flight. The fellow passengers have been kept under state quarantine.
"A 50-year-old man who is a member of security staff in Air India and is a permanent resident of Delhi has tested positive for coronavirus. He came  from Delhi on 25th May on board a domestic flight," district public relations office, Ludhiana, said, ANI reported.
Total 116 samples were taken on Monday, when the domestic flight operation began after two months of coronavirus lockdown. Test reports of 114 people were received out of which one was positive, Ludhiana civil surgeon Dr Rajesh Bagga told NDTV.
The infected staffer was sent to a local isolation centre, while the others were sent on mandatory home quarantine.
Meanwhile, earlier on Tuesday, another private domestic carrier IndiGo said its crew has been grounded for 14 days after a passenger on Chennai-Coimbatore flight tested positive for coronavirus. The airline said passengers on the flight, which operated on Monday, have been notified.
"We received confirmation from the Coimbatore airport doctor that a passenger who travelled on 6E 381 from Chennai to Coimbatore on 25th May evening, has tested positive for COVID-19," said the airline in a statement. He is currently quarantined at an ESI state medical facility in Coimbatore.
More than 100 other passengers, who were on the same flight as the patient, however tested negative for the infection. The fellow passengers have been asked to undergo home quarantine for 14 days and contact the health department if at all they develop any symptom.
Last Updated May 27, 2020, 9:58 AM IST