Comprehensive and commendable conatus to combat COVID-19 conundrum in Uttar Pradesh
The UP government is working tirelessly for providing better medical facilities to 23 crore people of the state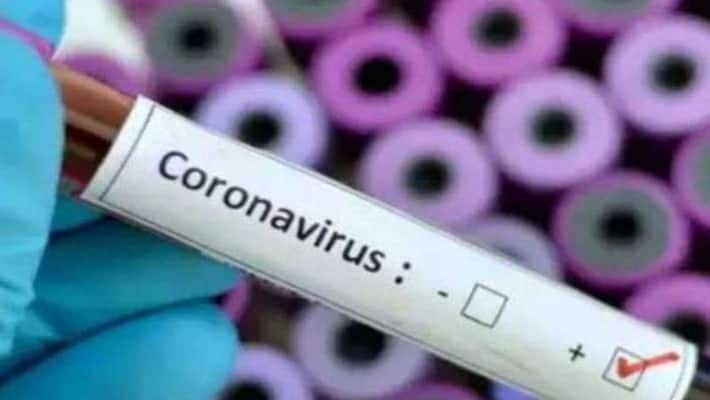 New Delhi/Lucknow: "Pakistan has a population of 20.8 crore while Uttar Pradesh has over 22.5 crore people living in it. And despite having more population, UP has reported very few COVID-19 cases as compared to Pakistan. Both have roughly the same population profile and literacy. Pakistan has lesser density/km and higher GDP/capita. UP was strict with lockdown. We were not."
This is what Pakistan's leading daily 'Dawn' editor Fahd Husain had expressed on his official Twitter handle recently lauding the Uttar Pradesh government for strictly enforcing the lockdown and taking effective steps to contain the virus spread in the state.
The UP government is working tirelessly for providing better medical facilities to 23 crore people of the state. Keeping in view COVID-19, COVID hospitals have been set up in three categories, L-1, L-2 and L-3, in the state.
Better medical facilities for treatment are being extended to the COVID-19 infected people through these hospitals. Chief minister Yogi Adityanath has directed to further strengthen the setup of the coronavirus hospitals.
Awanish Awasthi, additional chief secretary, home and information, told Asianet Newsable that the chief minister has directed that the provisions for restricting various activities in the containment zones, created to contain the spread of the infection, should be implemented in letter and spirit along with ensuring easy availability of essential commodities to the people in these zones.
He has also laid emphasis on smooth running of COVID helpdesks established in various offices and institutes. He has said that the helpdesks should be equipped with pulse oximeter, infra-red thermometer and sanitiser.
''The chief minister has also directed the additional chief secretary, medical education, to make spot review of the arrangements made for treatment of COVID-19 in Kanpur Nagar district and work out a strategy to make these arrangements more effective. The patients in the non-COVID hospitals should be regularly examined through an oximeter. With a view to improving medical facilities at the district level, he has directed the district magistrates and chief medical officers to chalk out an action plan by holding a meeting with the office bearers of Indian Medical Association and the nursing home operators in their respective district,'' Awasthi added.
Highlighting the importance of contact tracing in containing the spread of the coronavirus infection, the chief minister has directed that this job should be done very carefully, patiently and in a well-organised manner.
Laying stress on carrying out more and more tests, he has instructed for increasing the number of rapid antigen tests. The plasma therapy should be used in treatment of serious patients of COVID-19. The work for making the people aware of preventive measures against the coronavirus infection should be continued on a regular basis. TV, Radio, newspapers, posters, banners, hoardings and public address system should be used for furthering the awareness drive.
Awasthi further said, ''The chief minister has directed that the treatment of any patient should not be affected in want of medicines and therefore, additional stock of medicines should be arranged in all the hospitals. He has instructed to increase the number of beds in the L-2 and L-3 COVID hospitals. All the ventilators in COVID hospitals should be kept in a functional order. Instructing to strengthen the system of telemedicine, he has said that the online OPD service, 'e-Sanjeevni' of the Government of India's health ministry should be publicised in a big way, so that more and more people could take advantage of this facility.''
It may be recalled that the coronavirus infected people right from infants to elderly persons has been successfully treated in the state. The case history of these successfully treated people should be studied to find out how and in what conditions this treatment had been undertaken.
Experts of the high level medical research institutes should be acquainted with these studies by communicating with them through videoconferencing, since COVID-19 is a new disease and there is no effective medicine or vaccine so far for its treatment. Such studies would be very useful in raising the recovery rate of COVID-19 patients.
A total of 2,98,977 people have been named under the Section 188 of the home department by registering 1,35,442 FIRs. So far 64,445 vehicles have been seized in intensive checking of 1,01,55,381 vehicles in the state.
A mitigation fee of Rs 50,33,14,332 has been recovered during the checking operation. Action has been taken under fake news taking 1,915 cases into cognisance so far.
On July 22, a total of 11 cases, all of 11 from Twitter, have been taken into consideration, and referred to the cyber cell for necessary action. As many as 62,89,437 people of 10,61,388 houses have been identified under 971 police stations of 5,532 hotspots of the state. The number of coronavirus positive people in these hotspot areas is 18,798. The number of institutional quarantined people is 13,559.
Awasthi said, "Contact tracing should be done in every case to control the infection. In Lucknow district, a team of teachers, doctors and administrative officers has been engaged for contact tracing. The chief minister has given instructions to get complete details and photocopy of the ID card of every person who comes for examination, so that any person found to be coronavirus positive can be contacted immediately for treatment."
Also watch:  We know India is battling enemies like the dreaded Covid-19 & a conniving China. But there is a bigger enemy, and that one lies within.
Find out more in #TheNewsableDecipher
Last Updated Jul 23, 2020, 4:12 PM IST