Chhattisgarh Election 2023: CRPF jawan on election duty injured in IED blast
One soldier of the CRPF CoBRA Battalion was injured in an IED blast triggered by Maoists in the Tondamarka area of Sukma. The soldier was deployed for election duty.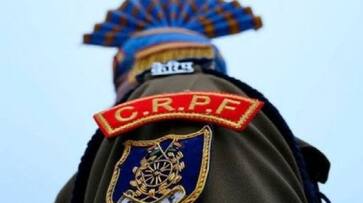 A CRPF jawan on election duty was injured in an Improvised Explosive Device (IED) blast by naxals in Chhattisgarh's Sukma district on Tuesday soon after polling began in the state. The jawan has been identified as Shrikant, and he is safe now after receiving first aid.
The incident happened when Cobra 206 and CRPF personnel from Camp Tondamarca were on their way to Elmagunda village on an area domination operation. The jawan hurt his leg when he walked on an IED that naxals had planted while patrolling.
This is the second incident of IED blast in Chhattisgarh in two days. Two poll workers and a Border Security Force (BSF) policeman were hurt on Monday in Kanker when a pressure IED exploded. The policeman, identified as Prakash Chand, was taken to Chhotepethiya for medical attention after suffering injuries to his legs.
Also Read | Chhattisgarh Phase-1 Election 2023: Voting underway in 20 assembly seats
Meanwhile, both the polling officers sustained minor injuries in the IED blast.
Today is the first phase of polling in 20 seats in Chhattisgarh, including the Bastar division, which is affected by the Naxals. In order to guarantee a seamless voting process, approximately 600 polling places situated in vulnerable areas across the 20 constituencies have been outfitted with a tri-layered security cover.
The second phase of polling for the 90-member Chhattisgarh Assembly will take place on November 17 while the counting of votes will be held with four other poll-bound states on December 3.
The Congress has 71 seats in the 90-member assembly. In the 2018 polls, it had inflicted a crushing defeat on the BJP, which had been ruling the state since 2003. The Congress based its campaign on the series of welfare schemes of the Baghel government for farmers, women, tribals and Dalits as well as a promise to waive farm loans if it retains power.
Last Updated Nov 7, 2023, 9:34 AM IST