Centre asked not to use ink in banks
Election Commission has asked the Finance Department to stop inking people in the banks
Five states in India are going to polls on November 19
Inking in banks will create confusions during polls, says EC
We will not put ink on lefty hand fingers says Centre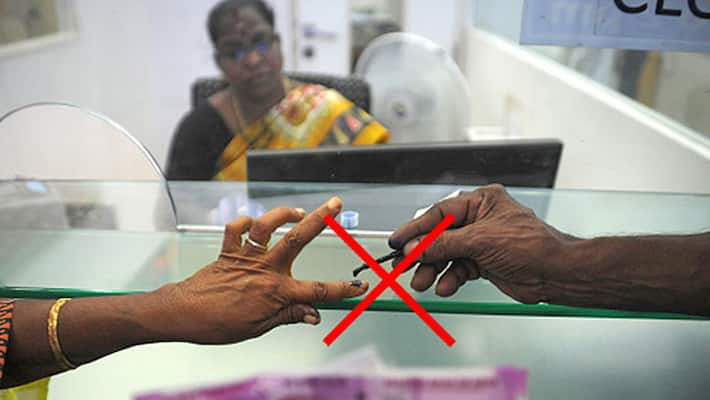 In a letter written to the Finance Ministry, the Election Commission has asked the Centre not to use indelible ink in banks as it would create confusion in the regions going for polls all over India.
The Centre had recently announced that banks will ink the fingers of those who come for a transaction (withdrawal and deposit). The Centre announced that it took the decision of inking to avoid multiple transactions from the same person for different accounts.
But the concern of the Election Commission is genuine as five states in the country will go for by-polls on Saturday. Ink on the fingers will surely create confusion during the polls.
But the government is stern in its decision and said that the ink could be used on the fingers of the right hand. Sources said that ink bottles had been airlifted to various cities.
By-elections are being held on November 19, to fill casual vacancies in the Lok Sabha from Parliamentary Constituencies of Assam, West Bengal, Madhya Pradesh and Assembly Constituencies of Puducherry, Tamil Nadu, Assam, Arunachal Pradesh, Madhya Pradesh and Tripura.
Last Updated Mar 31, 2018, 6:34 PM IST