Captain Amarinder: Sidhu is a fraud and a cheat; Congress can't preach secularism
Captain Amarinder Singh said that Congress should stop preaching about secularism, especially considering that the Congress roped in Sidhu after he was with the BJP for 14 years.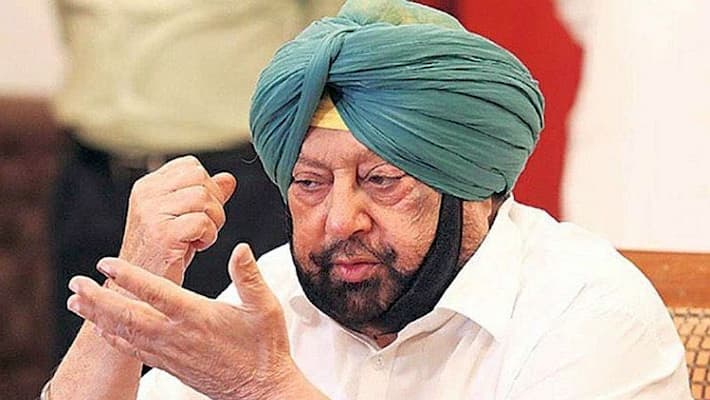 Captain Amarinder Singh on Thursday lashed out at the Congress after leader after leader criticised him after the former Punjab chief minister said that he was willing to enter into an electoral arrangement with the Bharatiya Janata Party for the upcoming elections scheduled next year. Leaders like Congress in-charge Harish Rawat and current state Congress chief Navjot Singh Sidhu had even gone to the extent of questioning his commitment to secularism in light of his recent statement.
On Thursday, Captain Amarinder Singh hit back at the Congress top brass stating that while the party apprehends that he would damage its interests in Punjab, it should know that the party has damaged its own interests by not trusting him and giving the Punjab unit into the hands of an unstable person like Navjot Singh Sidhu who is "only loyal to himself". He said that Harish Rawat should stop preaching about secularism, especially considering that the Congress roped in Sidhu after he was with the BJP for 14 years. 
Exposing Congress hypocrisy with regard to questioning his secular credentials just because he hinted at a poll arrangement with the BJP, Captain Amarinder pointed out that the current Maharashtra Congress Chief, Nana Patole, and Telangana Congress chief Revanth Reddy too came from the BJP. Silencing Rawat with facts from his side, Captain Amarinder said that while the latter accused him of helping the rival Shiromani Akali Dal during his four-and-a-half-year tenure as chief minister, he said had that been the case the Congress could not have won all the elections in the state since 2017.
Captain Amarinder termed Sidhu as a fraud and cheat for trying to pass off his 15-year-old crop diversification initiative as linked to the Centre's controversial farm laws against which farmers have been protesting for over a year. The remarks came just hours after Sidhu called Captain Amarinder the architect of the "black laws", and accused him of destroying Punjab's farmers and small traders.
Lashing out at Sidhu, Captain Amarinder said that the Punjab Congress chief was clueless about the state and its farmers' interests. He further said that Sidhu did not know the difference between diversification and what the farm laws are all about. 
Mocking Sidhu over sharing an old video of his to portray him as someone who Ambanis to Punjab's agriculture and helped big corporates reap benefits, Captain said it was hilarious that Sidhu chose to post this video when Congress in Punjab is going all out to promote its upcoming Progressive Punjab Investors' Summit. 
"And yet you dream of leading Punjab; how dreadful if that ever happens," Captain Amarinder said.
Also Read
Diwali bonanza: Dearness Allowance hiked for government employees by 3 per cent
Not against farmers' right to protest but they cannot block roads indefinitely: Supreme Court
Here's what PM Modi did at RML Hospital on the day India clocked a billion vaccinations
Last Updated Oct 21, 2021, 6:35 PM IST