Brothers from Northeast attacked, stabbed in face
Yet another case of an attack on Northeast residents in Bengaluru has come to light. On Sunday evening from Bengaluru, the brothers from Assam, who work in a private firm, were attacked by seven youths. The attackers, who spoke in Kannada, ended up stabbing the two brothers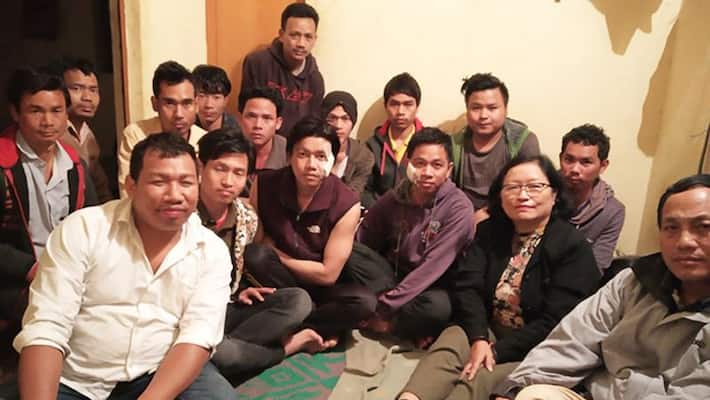 Bengaluru: A case similar to that of a brutal attack on Northeast residents that had grabbed national headlines has come to light. Two brothers from Assam were attacked and stabbed in the face on Sunday.
The brothers who work in a private firm near Thambuchetty Palya outpost seems to have no clue as to why they were being attacked.
The victims, 25-year-old Pemsing Teron, 25 and 23-year-old Khorsing from Karbi Anglong in Assam, have been residing in Bengaluru for the last six months.
According to the victims, they had ventured out of their home at 6:30pm when seven persons in an auto and bike stopped a little ahead, approached them and began their attack.
One of the accused took out a pocketknife and allegedly stabbed the victims in the face.
The victims say the attackers spoke in Kannada and fled the place after the incident. The victims later informed their friends who took them to hospital.
A complaint was later filed at the jurisdictional police station.
President of Northeast Solidarity, Bengaluru, Dr Rini Ralte said, "This is nothing but a racial attack."
Last Updated Dec 9, 2019, 6:31 PM IST