BMTC to operate 134 buses to ferry essential services personnel during Bengaluru lockdown
The BMTC has ensured easy transport of essential services personnel during Bengaluru lockdown which has been imposed from July 14 to July 22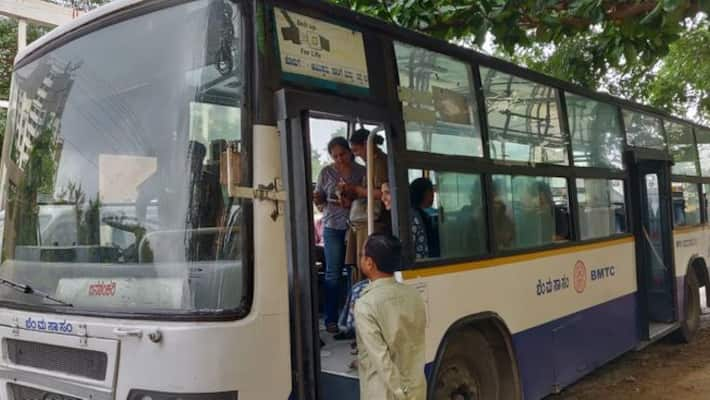 Bengaluru: To ensure availability of essential services in Bengaluru during the reimposed COVID-19 lockdown, the Bangalore Metropolitan Transport Corporation (BMTC) is providing bus services for personnel involved in the delivery of essential service.
The transport department has suspended BMTC bus services from Tuesday 8 pm to 5 am on July 22 in the city.
However, its 134 buses will ply around the city to ferry personnel attached to essential services. "Essential services will be operated between 7 am to 7 pm during the lockdown period," BMTC said in a press release.
The personnel will have to produce identity cards or curfew pass issued by the police. The bus crew has been instructed to maintain social distancing and not to allow more that prescribed number of passengers in the bus.
To curb the spread of COVID-19 in Karnataka, the state government last week announced complete lockdown in Bengaluru urban and rural districts, from July 14 to July 22.
While speculation was rife that the lockdown in Bengaluru may be extended beyond a week, Karnataka chief minister BS Yediyurappa put a stop to the rumours.
"There is no proposal before the government to extend the lockdown in Bengaluru Urban and Rural districts. The chief minister requests citizens not to panic and cooperate with the government without paying heed to rumours," the chief minister's office stated.
"The lockdown is imposed to control the COVID-19 cases in these districts and I have instructed the officials that all necessary arrangements have to be made within one week," Yediyurappa said.
Last Updated Jul 14, 2020, 4:31 PM IST