BJP's Dilip Ghosh slams CM Mamata Banerjee over special economic package

Dilip Ghosh, the BJP state president of West Bengal sharply attacked chief minister Mamata Banerjee, over the Centre's economic stimulus package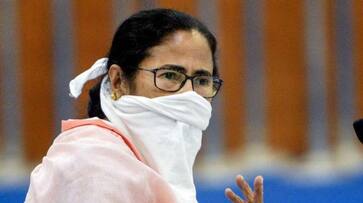 "The chief minister repeatedly demands money from the Centre. However, whenever Central government asks for an account, she does not give any," Dilip Ghosh, BJP state president has sharply criticised West Bengal chief minister Mamata Banerjee. He further said, the Central government has the right to know in which sectors the money of the Central project is being spent.
Days ago, the West Bengal chief minister called the Centre's Rs 20 lakh crore 'Self-Reliant India Financial Stimulus Package' a 'big zero'. Not once, but Mamata Banerjee has said the same thing several times in the last few days. She alleged, the Central government was not providing any financial assistance to the states to address the coronavirus crisis.
However, on Sunday, Union finance minister Nirmala Sitharaman showed with a full account that, the Modi government has allocated Rs 4,28,000 crore for the state. But the state was not able to spend that money properly.
BJP's state president, Dilip Ghosh on Monday said, "If the state government works sincerely, they will be able to use the financial package given by the Central government for the welfare of the state. Now, it is time for the state administration to fulfil its responsibility. Opponents are talking about giving money in hand. It is not going to solve the problem. The Centre has a long-sighted plan. The government is moving in the right direction."
The Medinipur MP didn't stop there and targeted Mamata Banerjee further. "The Central government has given a full account of the economic package it had promised to tackle the coronavirus crisis. The Union finance minister did not offer any false promise. She proved it by giving a full account. But whenever the state government is asked for accounts, they move the other way," he added.
Last Updated May 18, 2020, 6:46 PM IST