BJP's Amit Malviya hits back at WB CM Mamata Banerjee's letters, says money will directly go to farmers
West Bengal chief minister Mamata Banerjee had sent two letters to the Centre, expressing her government's willingness to implement the PM Kisan Samman Nidhi Scheme and Ayushman Bharat schemes if the funds are routed through the state.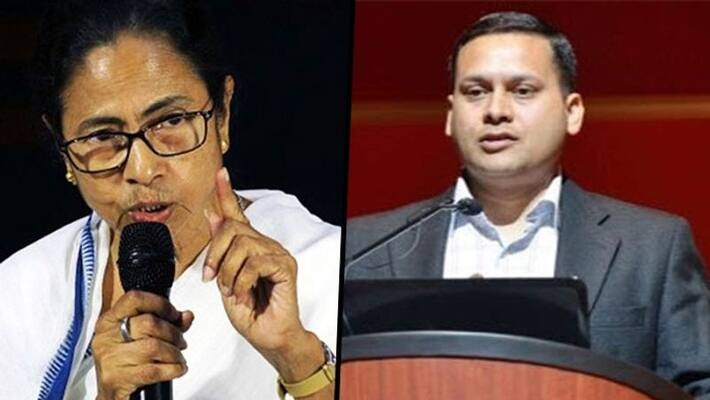 West Bengal chief minister Mamata Banerjee had written to the Centre on September 9 that she was open to implementation of the Prime Minister Kisan Samman Nidhi scheme for farmers as well as the Ayushman Bharat Yojana healthcare scheme if the funds were transferred directly to her government for disbursement.
Banerjee also said the Centre would have to bear 100% of the Ayushman Bharat Yojana.
The Trinamool Congress government has been under constant criticism from the Bharatiya Janata Party (BJP) leadership over the non-implementation of these central schemes.
Responding to the conditions of Mamata Banerjee, BJP's Amit Malviya, in a piercing attack, said, "Under pressure, Mamata Banerjee writes to Center, says WB ready to disburse PM Kisan Samman Nidhi 'provided' money is transferred to the state government."
Reacting to the letters, the Bengal BJP alleged that Banerjee was trying to find a way to raise funds for the crucial assembly polls to be held next year.
"The chief minister has asked for direct transfer of funds so that the money can go to her party's election fund. We have seen now that Central funds meant for providing relief to people affected by cyclone Amphan in May were misappropriated. The cut-money (bribe or commission) culture is an integral part of the ruling party," said BJP national secretary Rahul Sinha.
Also read: West Bengal CM Mamata Banerjee calls for united protests by Opposition parties over Agriculture Bill
Mamata Banerjee has always proudly promoted her government's schemes which have won accolades at a global level and claimed to have established them before the Central government. At every political rally, CM Mamata would slam the Centre for taking all the credits for the schemes even though the states paid at least 40% of the share in the schemes rolled out by the NDA govt in power.
But now, ahead of 2021 elections, the Mamata Banerjee government is all set to become part of two key Central schemes but with conditions applied.
Last Updated Sep 23, 2020, 11:25 AM IST