BJP surprises by naming Eranna Kadadi, Ashok Gasti for Rajya Sabha polls in Karnataka
Notably, the BJP high command ignored the recommendations of the party's Karnataka state unit and named Kadadi and Gasti, both of who reportedly belong to RSS background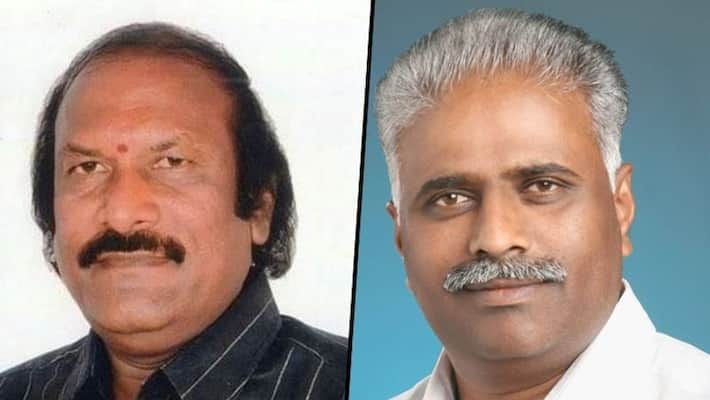 Bengaluru: The Bharatiya Janata Party (BJP) on Monday (June 8) sprung a surprise by naming Eranna Kadadi and Ashok Gasti as party candidates for the Rajya Sabha elections from Karnataka, which is scheduled to be held on June 19.
A day before the last date to file nominations, the high command cleared two names which came as a surprise for many.
Only on Friday, the state core committee had sent a list of three including hotelier Prakash Shetty, sitting Rajya Sabha MP Prabhakar Kore and Ramesh Katti, the brother of Umesh Katti.
Also read: Rajya Sabha polls: Karnataka BJP sends three names to Centre
Both Kadadi and Gasti come from an RSS background, said party sources. The names of the two candidates were announced in a party statement in Delhi.
Kadadi (54) started his active political career in 1989 and unsuccessfully contested the Assembly election from Arabhavi constituency in 1994 on a BJP ticket. He had also served as the Belagavi district Panchayat president in 2010.
Gasti is a lawyer by profession and former general secretary of the BJP's OBC cell. He is the former chairperson of the Backward Class Development Corporation.
Eranna is a Lingayat leader who served as Belagavi district BJP president while Gasti is from the Savitha community. He is an advocate based in Raichur.
With 117 MLAs, the BJP can win two seats without any hurdle. The high command rejected all three names and two others emerged as dark horses.
Meanwhile, the Congress has already announced veteran party leader Mallikarjuna Kharge as its candidate. Former Prime Minister and JD(S) patriarch Deve Gowda will also be contesting the elections. JD(S) has 34 MLAs in the state and would require 10 additional votes to get its candidate elected.
Last Updated Jun 9, 2020, 11:07 AM IST