BJP issues show cause notice to MP Anantkumar Hegde over his remarks on Gandhi?
At an event in Bengaluru, BJP MP Anantkumar Hegde claimed that Mahatma Gandhi's freedom struggle was a 'drama'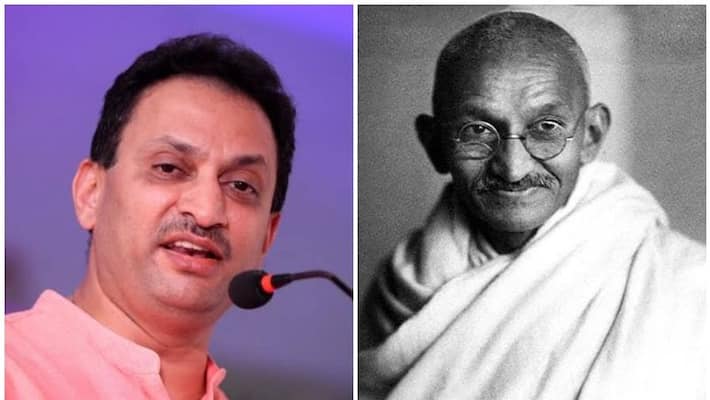 New Delhi: According to PTI, the BJP issued a show cause notice to its MP Anantkumar Hegde on Monday for his comments against Mahatma Gandhi.
Hegde, a former Union minister, reportedly claimed at an event in Bengaluru that the entire freedom movement was staged with the consent and support of the British, and the independence movement led by Gandhi was a "drama".
He also wondered why the Father of the Nation was called 'Mahatma' (a great soul).
Karnataka state president Nalin Kumar Kateel told PTI that the party's central leadership has served the notice to Hegde, taking strong objections to his remarks targeting Gandhi and seeking an explanation from him.
Also read: Congress beats Karnataka MP's poster with slipper; BJP says party does not endorse views of Anantkumar Hegde
Hegde's remarks irked the party leadership, with BJP sources saying he may be forced to apologise.
"The party has conveyed its displeasure to him and asked him to take remedial measure. Any insult to Mahatma Gandhi is unacceptable," a senior BJP leader said.
BJP has asked its MP, Anantkumar Hegde, to issue an unconditional apology over his latest remarks on Mahatma Gandhi that has stirred controversy, sources said.
Meanwhile, the Congress hit out at the BJP over Hegde's swipe at the Gandhi-led freedom movement, saying a sedition case should be slapped against the former Union minister and Prime Minister Narendra Modi must apologise for it.
With PTI Inputs
Last Updated Feb 4, 2020, 12:09 PM IST