BJP candidate Sudhakar reveals his role in toppling Karnataka coalition government
Disqualified MLA K Sudhakar claimed responsibility for the collapse of coalition government and took a dig at HD Deve Gowda for the practice of "family politics"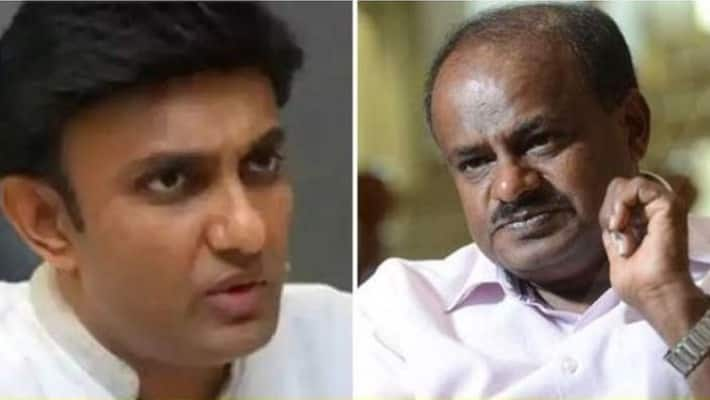 Chikkaballapur: Disqualified MLA Dr K Sudhakar has claimed responsibility for the collapse of Karnataka coalition government earlier this year.
Lashing out at former chief minister HD Kumaraswamy, Sudhakar said bad administration led to the fall of the coalition government.
He claimed that, "BJP would not have come to power without the sacrifice of the disqualified MLAs. HD Kumaraswamy indulged in selfish politics rather than working for the development of the state. That's the reason I played a vital role in toppling the coalition government back in July."
He also questioned Kumaraswamy over the Rs 2 lakh crore budget and the commission he received for approving the budget.
Earlier, HD Kumaraswamy while campaigning at Manchenahalli on Tuesday had taken a dig at Sudhakar and said that the medical college being constructed at Chikkaballapur was not for the welfare of the people but for the commission received for it.  To which Sudhakar reacted saying, "I won't stoop to such a level that I would receive commission for construction of the medical college instead I would do it for the welfare of the people."
Sudhakar took a dig at HD Deve Gowda's practice of "family politics" and slammed HD Kumaraswamy for the same.
"I come from a farmer's family with my father being a simple teacher. I didn't enter politics with the help of my father's name or credibility. You became the chief minister twice only due to your luck and fortune not due to your hard work", said Sudhakar.
"If you had treated everyone equally in the coalition government, then your government would not have toppled and you would have completed your 5-year term. But selfishness evolved within you and that led to the collapse of the coalition government. I'm not scared to claim that I played a pivotal role in toppling the government. I only fear my supporters and people", stated Sudhakar. 
Last Updated Nov 27, 2019, 3:08 PM IST